Christmas Movies Through the Decades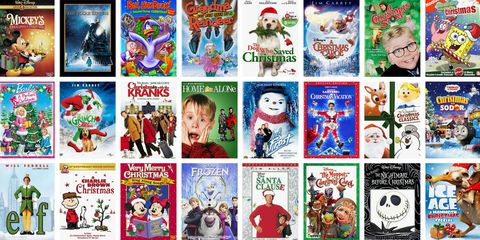 Hang on for a minute...we're trying to find some more stories you might like.
Starting in the 40s, Christmas movies became a huge phenomenon. Each generation can argue which decade has the best collection of movies.
One of the first Christmas movies to make its debut is "It's a Wonderful Life" in 1946 and the classic "Miracle on 34th Street" followed shortly after in 1947. Seven years later, "White Christmas" made its name known, not just because of the beautiful plot, but with its wonderful song sung by Bing Crosby.

The sixties brought in the first Christmas movies targeted towards youth. For example, "Charlie Brown's Christmas" in 1965, "Rudolph the Red-Nosed Reindeer" in 1964, "Frosty the Snowman" in 1969, "The Grinch" (original) in 1966.

Sadly, Christmas movies seemed to skip the seventies, but in 1983 Jean Shepherd's novel, "A Christmas Story", was made into a movie starring

Peter Billingsley.

The well-known Tim Allen dressed in a Santa Claus suit, "The Santa Clause" in 1994 and  

Macaulay Culkin trapping robbers in "Home Alone" in 1990.

 Finally, the most recent Christmas movies are "Polar Express" in 2004, "Elf" in 2003, and "A Christmas Carol" in 2009.