Christmas Playlists: Do They Need to be Refreshed?
Hang on for a minute...we're trying to find some more stories you might like.
It's that time of year again! Everyone is breaking out the Christmas music, but many have been asking an interesting question. Do we need to refresh our Christmas playlists with some newer songs by newer artists?
On the radio, most of the Christmas songs we hear are old classics, dating back to the late 40s and 50s. We do have many from the 70s and 80s as well, and a few songs are from the early 2000s. But other than that, there haven't been many new holiday songs. Many people love the classics, which is understandable. Many don't like to change, and when it comes to the holidays, if it isn't broken then don't fix it. But over the years, more music artists have been writing and releasing new songs for the holidays, however, these songs aren't often the most-played on the radio or the most-streamed online.
The main reason for this is because many people are in the mindset of, "if it ain't broke don't fix it." What this means is that many don't think that the Christmas playlists need to be refreshed. They love the classic carols, and they don't want the classics to change, which is understandable. People don't want to change what they grew up with as children because of the memories they have associated with the songs.
However, there are multiple holiday songs that have come out fairly recently that should be played along with the classic Christmas songs we listen to every year. There are plenty to look for, but some include Feels Like Christmas by Panic! At The Disco, Lindsey Stirling's Warmer In The Winter album, Santa Tell Me by Ariana Grande, Santa's Coming For Us by Sia, and more.
About the Writer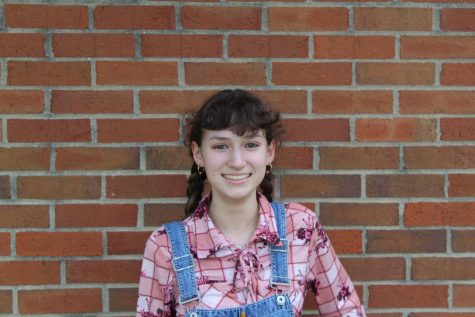 DeeDee Barnett, Assistant Associate Editor
Hi there! My name is DeeDee, and I am a junior at Bourbon County High School. I am a part of many clubs here including: POP Club, Recycling Club, and Prom...