Styling For the Holidays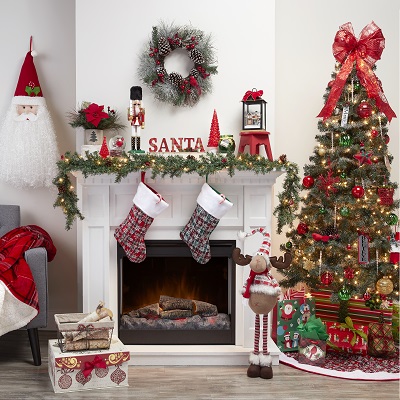 Hang on for a minute...we're trying to find some more stories you might like.
Have you ever wondered how many different ways there are to decorate for the holidays? There are many different types of decorating, such as: classical decorating, themed decorating, or color-themed decorating.
The most popular ways to decorate that is typical for this time of the year is the tacky side of Christmas. These are the people that usually insanely decorate, such as all the different types of inflatables in their yard and decorations covering the house. They also have many lights and there is no theme to the chaos. The exact opposite of this is the very organized people who have planned these holiday decorations since the last holiday. They have certain color themes with the bulbs on their Christmas tree and certain kitchen table decorations, which they ensure that everything looks perfect.
Then, there are the classical people who are always the host of the Christmas party. Their decorations are usually a winter wonderland where there is silver everywhere and it looks like a beautiful winter scene right out of a Christmas card. They often hold only the classiest of soirees with meticulous attention to every frosted detail. Next, there are the people who are very chill and cozy with decoration. They usually put blankets and flannel-type decorations everywhere. They also usually have some kind of fireplace that you can cozy up next to with hot chocolate.
In addition, there are those who have more family-based decorations with pictures of the family. They also have many Santa Claus decorations for the kids. Additionally, they include a traditional Christmas tree and some stockings on the fireplace. Towards Christmas Eve, they do all of the traditional things for Christmas; such as the cookies for Santa. Also, they go above and beyond with making their children believe in Santa. These people also have what is called "Elf on the Shelf", who goes to Santa to tell him if the children were good or not. Next, there are also toy shop decorations with small displays of villages and trains. These are also the people that model gingerbread houses and decorate them for display, but not to eat.
There are many different ways to decorate, with each way having unique qualities to them. Don't be afraid to integrate all of these different types of decorating into your holidays.
About the Writer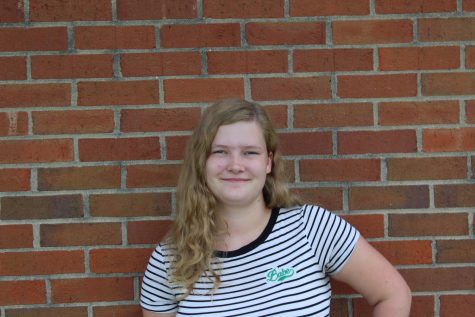 Kathleen Gibson, Photographer
Hello my name is Kathleen and I am a junior at Bourbon County High School. I am also a photographer on the Newspaper Staff and a member of POP Club and...