A Teacher's Farewell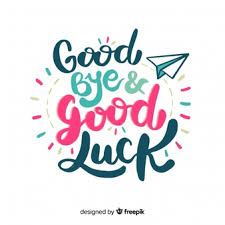 Hang on for a minute...we're trying to find some more stories you might like.
Teachers of BCHS have come together to give a kind farewell to Seniors of 2019. Their assignment was to tell their fondest memories of Seniors. Their responses were all very kind and interesting and are recorded right here.
Mr. Rundell tells, "When Jace Wallace caught the Megalodon and brought it to class for us to dissect."
Mrs. Hughes states, "My fondest memory of my seniors would be watching my advanced marketing class dream up their own business and products to sell. Can't wait to see them become real-life Shark Tankers!"
Mr. Stone reported, "The one time we won national championships!"
Mrs. Francis described her favorite memory as "would have to be getting to be a part of an amazing year in athletics. I enjoyed watching my students do what they love. Our basketball teams achieved great things! I watched my first ever wrestling match on Senior Night. I got to be a part of a record-breaking year for the marching band as a parent, fan, and teacher. Most importantly, I've gotten to see that they all have hearts of gold! Thanks for the laughs!"
Mr. Plummer states his favorite memory as "Although I have not been here at BCHS very long, my favorite memory with the class of 2019 was the day we were in the auditorium and I was introducing myself to them. I could introduce myself, however, seniors were taking guesses at what my name could be. Names like "Chuck" and "Steve" were given, and after having guessed incorrectly so many times, they asked for a hint. My hint to the group was that I share a name with a Disney character. One senior said, "It has to be the name of the candlestick in Beauty and the Beast." Long story short: I am not sure that I have quite lived all of these names/nicknames down nor do I think I ever will, given how fun it has been working with this senior class. Congrats, Class of 2019!"
Mrs. Sykes states "I loved watching the class of 2019 play in powderpuff games over the years. They are a competitive group of ladies! I would NOT want to face them in a competition!! (especially Grace Hardy or Rebecca Ritchie)."
Mrs. Kristy Carter describes her favorite memory as "I did not have the pleasure of teaching many students in this senior class, but I thoroughly enjoyed my time this year with my seniors in my Science Fiction & Fantasy and Mythology & Folklore classes. Danielle, Seth, Jeremy, Shelby, Noah, Alessandra, Koby, Destiny, Sheridan, Whiskey, and Nick- I have enjoyed all of our discussions about stories, books, movies, pop culture, and comics. Good luck to each one of you!"
Ms. Hurt reports that her favorite memory is the "compassion of the students."
We then asked teachers if they had to describe the senior class in one word, what would it be? Their responses were as follows.
Mr. Hamm states "smelly".
Mr. Clark reported "goofy".
Mrs. Getz described us as "spirited".
Mrs. Weidermen told us we were "whiny".
Mrs. Patrick told us we had "senioritis".
Ms. Elkins described us as "diversified".
Mrs. Covington reported we were "easy going".
Ms. Williamson stated we were "honest".
Mrs. Wells conveyed that we were "ambitious".
About the Writer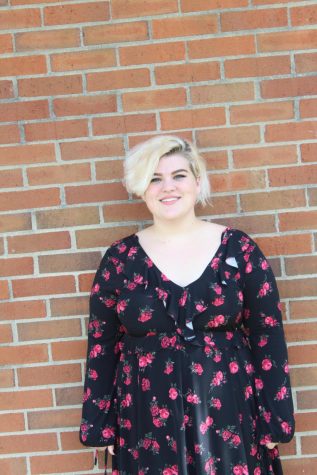 Koby Turner, Editor
Hello, my name is Koby  Turner and I am a senior at Bourbon County High School and the editor in chief of the newspaper staff. I am currently in the following...