Remembering Emily Sams
Hang on for a minute...we're trying to find some more stories you might like.
You never know how much someone means to you until they are gone. Emily was such a sweet soul that everyone enjoyed seeing smile and laugh (which were both so contagious). Emily was a part of the basketball and volleyball team in middle school. She was an outstanding student and very talented on the court. So many things changed when her family and friends received the phone call about the car accident she was involved in. Multiple lives were touched when the news arrived on May 23, 2015. It's been four years now, and her voice is still being heard by students. People still remember to this day how funny she was, and how she rarely ever had a bad day. The little dance she would always do will never leave our minds. She could easily become friends with anybody she wanted to. Whenever a new student would come to Bourbon, she would automatically introduce herself and become friends with them in maybe 10 minutes or less. The way she was so outgoing demonstrated such a good role model for everybody. When Emily passed, not only were students' lives affected but also, teachers lives were impacted as well. That alone shows what kind of a student she was and how much she meant to people in our school. She would often stop in the hallway to have a simple conversation with anybody just to make them smile. Emily was so compassionate about everything she did and she did everything with pride. 
Emily will forever be missed and she will never be forgotten. Being friends with her was such an honor, and the memories together will never leave our minds. Emily would have easily succeeded in everything she put her mind to. We miss her more and more every single day and we hope to see her again soon. "Gone but never forgotten."  
About the Writer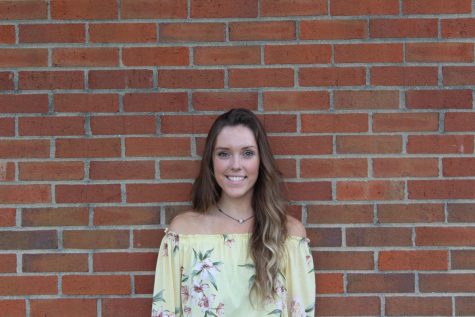 Kennedy Kelly, Sports Statistics (girls)
My name is Kennedy Kelly. I am a senior at BCHS. I have been taking Journalism for twoyears now and I am in charge of all girls sports statistics. I play...