Everything New High School Students Should Know
Hang on for a minute...we're trying to find some more stories you might like.
Upcoming freshmen will probably never in their life be as intimidated as they are on their first day of high school. The brand new teachers and administrators, new classmates, harder courses, and just the new school, in general, is enough to make the newbie high schooler freak out. Advice and guidance are the two main things freshmen need on their first day of school.
Upperclassman advice is precious to freshmen. Senior, Emma Maynard gives her best advice: "My best advice is to stay on top of your classwork; do not procrastinate. Try your best to get involved in things you think you will enjoy. Always be respectable and mature to teachers, peers and the school's property. High school seems like forever long, but in actuality, it's not at all. Next thing you know you're a senior and you'll be graduating and getting ready to go off to college."
Josh French, a freshman at BCHS, expected high school to be much harder than what it is so far. Students and adults told him to watch who he hangs around, and though that is great guidance for some, Josh didn't think that was necessary advice for him. Those same people told him high school would be a lot of drama, but so far, he thinks that was "over-exaggerated."
My best advice, as a junior, is to challenge yourself. Push yourself to limits you didn't know you could exceed. Get out of your comfort zone and do things you've always wanted to try; don't hold back! High school is all about trying new things. You have a ton of life decisions to begin thinking about, but don't let it scare you. Yes, you will have lots of difficult tests, college considerations, and lots more, but don't let any of that hold you back from having the time of your life in high school. Make the most of your four years here; they really aren't lying when they say it goes by in the blink of an eye! Cherish your friends, and make as many memories as you can. Stay true to who you want to be, and never lose sight of it!
About the Writer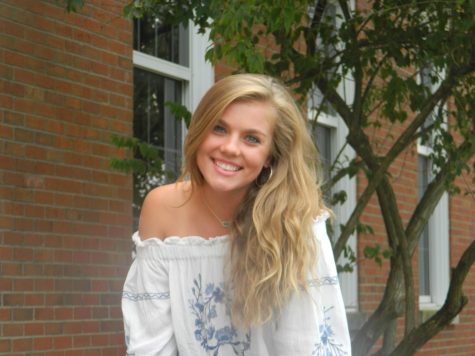 Hannah Hamelback, Editor
Hi!! My name is Hannah Hamelback, and I'm a junior this year! This is my second year taking journalism and I absolutely love this class. I want to go into...