Dale Earnhardt Jr. and Family Involved in Fiery Plane Crash
Hang on for a minute...we're trying to find some more stories you might like.
On August 15, 2019, Dale Earnhardt Jr. and his family were involved in a fiery plane crash.  The plane crashed at Elizabethton Municipal Airport in Tennessee. The Nascar legend, his wife, and their 1-year-old daughter were boarded on the plane.  The crash occurred at 3:40 P.M. The family was taken to a nearby hospital to rule out any injuries. The pilots were also taken for assessment and declared uninjured.  The Earnhardt family and the pilots were discharged from the hospital later that day. Kelley Earnhardt Miller, Dale's sister, confirmed Dale, Amy, and their daughter, Isla, were safe and uninjured.  
Elizabethton Fire Chief, Barry Carrier, said at a news conference that the five people on board were "very lucky" the exit door wasn't blocked.  When the plane skidded off the runway, it hit a fence which "pretty much destroyed" the plane. Carrier said, "The fence wrapped around the airplane, and there's a section there that the fence is wrapped around the plane.  If that would have been where the door was, it would have been a lot more difficult for them to get the door open. So it looks like everything worked in their favor instead of against them." 
Earnhardt was landing in Tennessee to attend Bristol Motor Speedway for Saturday's races.  However, in light of the incident, he decided not to participate. Nascar said it is "extremely relieved" to hear Dale and his family are safe.  Earnhardt won 26 Nascar Cup series races and is a member of one of the sport's royal families. His father, Dale Earnhardt Sr., was a Hall of Fame Driver and won 76 Cup races.  Dale's dad, Earnhardt Sr., was killed in a crash on the final lap at the Daytona 500 in Florida in 2001. His son won the Daytona title at the same speedway just three years later.  It's one of the most storied races in the series' history.
About the Writer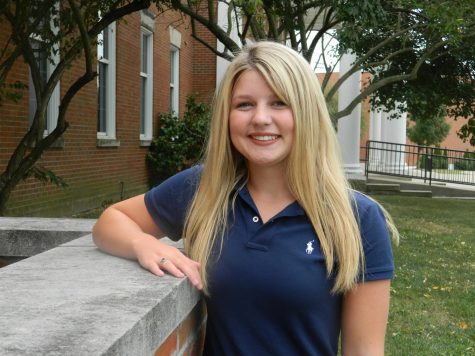 Logan Bell, Staff Reporter
Hi, my name is Logan Bell.  I'm a junior at BCHS and a staff reporter on the Bourbon County Newspaper.  I love to read, cheer, and write stories.  I...