How A Company Has Turned Greenhouse Gas Emissions Into Soap
Hang on for a minute...we're trying to find some more stories you might like.
A company in Canada has made a very interesting device that could be a big game-changer in the world. This device is able to turn carbon emissions from things such as furnaces into soap. If you don't know what a greenhouse gas is, it is a gas that contributes to the greenhouse effect by absorbing infrared radiation and carbon dioxide and chlorofluorocarbons. The main thing is the greenhouse effect, which is the trapping of the sun's warmth in a planet's lower atmosphere. This could be a good thing to have out in the world and could possibly help it.
 So you may be wondering how it works. It works by capturing and absorbing CO2 (carbon dioxide) with a hydroxide. This creates a product called potash, which is then sold. Potash is an alkaline potassium compound, especially potassium carbonate or hydroxide. The tech is in the form of a CARBiNX unit which resembles a large refrigerator. There are currently 14 CARBiNX units that have have been installed at venues in Alberta and British Columbia. Currently, they don't have plans on bringing more to any other places. 
We all know about the controversial topic of global warming and how people feel about it. Some disapprove of it and others don't, so let's say it does exist. Something that I wonder, is what good could come from this if they put more of these around the world? I believe if we put more of these around the world we could possibly see a drop in carbon emission. It may not be that big but it would be a drop, and anything that could help cool the world would be a big help. Over the years, the planet has been getting hotter due to the number of greenhouse gases in the atmosphere. This causes the ice caps to melt which then raises the sea level. This affects a lot of coastlines and small islands; as the sea level rises, the land will become covered with water. This would make it not possible for people to live there, leaving lots of people without homes.
 If we were to put more of the CARBiNX units around the world, I personally think that it could bring lots of change. They could help out by reducing the amount of greenhouse gas emissions that we put out into the world. As I said before, if they do put more of them around the world or even in other countries, we could possibly see a drop in carbon emissions. Even if it's a tiny amount, it would be a start to making the world better and help us be better at keeping our world a clean and safe planet.
About the Writer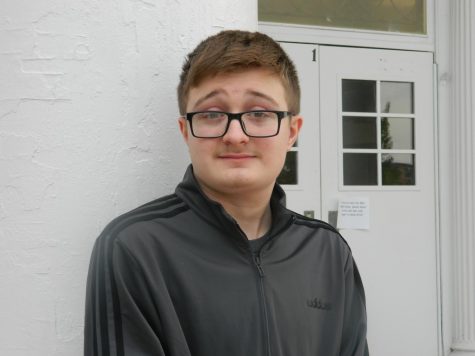 Dominic Fightmaster, Tech Writer
My name is Dominic Fightmaster, I'm a Junior and this is my second year of writing. I write about new technology and things going on in space if any....