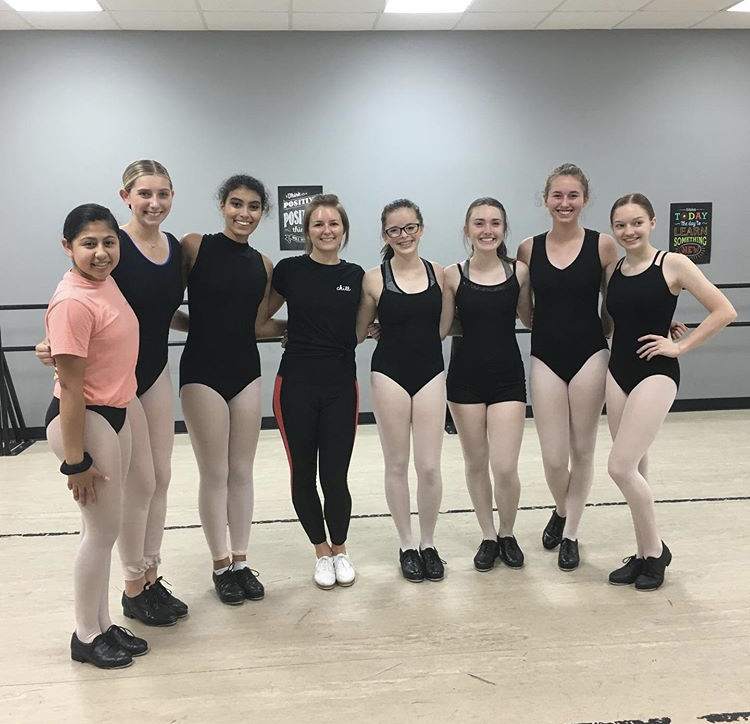 Just like Bourbon County High School, Town and Village also wrapped up their first quarter of the year. At Town and Village, we always wrap up each quarter with a bang; visitors week. After having a very eventful first quarter full of hard work and time, students love to show off what they have been working on. Visitors week is a fun way to show family and friends everything you have done and what they have been paying for. After spending all this money on the classes, parents tend to love coming to watch. Parent, Tiffany Bezeau, says," I always enjoy visitors week. It is a fun time to see what all my daughters are learning while they are here every week." It is also an amazing way to practice how to perform in front of people and is usually very helpful for the younger ones. 
Now that it is a new quarter, there will be some changes to everyday classes. For one, teachers usually switch off classes in order to help students get used to learning from different teachers. This also helps them to learn different styles of ballet and different styles of jazz. The one class that does not change is tap classes. In addition to this change, there are also new classes starting up. Hip Hop classes, along with musical theater classes both start-up during this time. They are held on Tuesdays and anyone ages five and up is welcome to join. Each class will have its own performance; there will be six weeks of these classes and will not be offered anymore in the third quarter. They will, of course, pick be offered in the final quarter of the year to prepare for the spring recital. 
The start of a new quarter is always exciting because you get to switch things up for a while. This quarter will contain many exciting things like wrapping up competition dance pieces, to finding out what the recital pieces will be. The end of this quarter is late December and we could not be more excited for what is in store.