Senior Night under the Lights
There comes a time in your high school career when you realize it will be your last Friday Night Lights. The last time you put on your jersey, and quite possibly, the last time you step onto the field as a player.
On Friday, October 18th, BCHS recognized their senior football players. Seniors were brought to the middle of the field with chosen family members, friends, and others. The players were gifted with a banner made by the cheerleaders with their names, numbers, and a football on them, and a rose was gifted to the family of the player. In addition, a gift bag was gifted to each senior along with their senior poster. Their goals and plans for the future were shared with the crowd along with personal messages to the coaches. Some shed tears, others shared hugs, and all of them had some laughs and smiles.
Unfortunately, the Colonels lost the game. But there were many memories made by the players, coaches, and crowd that night.
Senior, Dakota Smith, number 72, said to underclassman players, "Keep working hard, even when things get rough. Just keep your goals in mind and keep working towards them."
Junior, Kaygen Heflin, number 13, said, "Love them all" when he was asked about his relationship with the seniors.
Junior, Aaron Slemp, number 1, said, "I love y'all and I'll miss you all. Thank you all for teaching me how to play the game of "water polo" and I'll always cherish the cuddles with Justin and Kordell."
Senior, Carter Tipton, number 11, said, "If your spot gets taken from you, don't get upset, just work harder in getting and keeping your spot."
Senior, Justin Blankenship, number 2, said, "Thank y'all for all that y'all have done. It's been a great season." when asked to comment on the rest of his team.
Senior, Kordell Frodelius, number 19, said, "I love and respect all of you for making me the man and player I am today." when he was asked to comment on the coaches.
Senior, Javier Aracia, number 42, was asked what he wanted his coaches to know. He said, "I'm glad that they came and helped turn the program around."
Austin Lay, number 71, was asked about what he wanted to say to the team. He said, "Good luck and keep going forward."
About the Contributor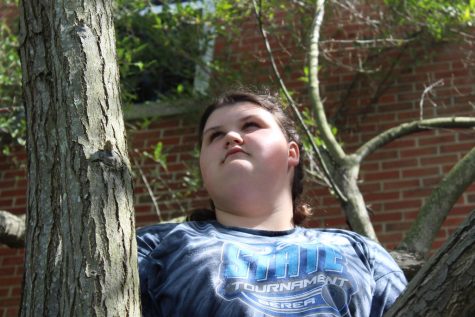 Katie Roberts, Photographer
Hey y'all, my name is Katie Roberts. I am a Junior here at BCHS. I also do many other activities including but not limited to: BCHS Trap, 4-H Shooting...