Recycling Club Raises Awareness through T-Shirt Fundraiser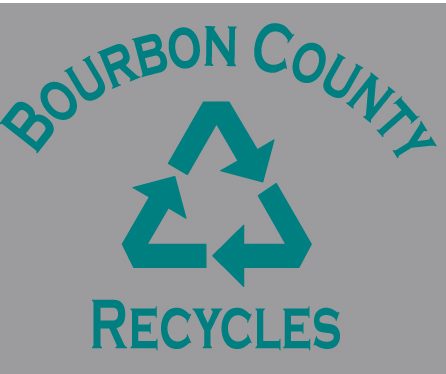 The Recycling club has decided to start selling short-sleeved T-shirts to start off this school year. These T-shirts are the first Recycling T-shirts to ever exist in Bourbon County High school. These shirts will be gray shirts with a teal color spelling out the words "Bourbon County Recycling" around the traditional recycling symbol. Due to these shirts saying just "Bourbon County" it will not exclude the school or even certain schools recycling but general Bourbon County recycling. So people that just live in Bourbon County and recycle, can buy these to show their support to help the planet.
Although the recycling team only consists of around seven members, they wanted to sell the shirts to teachers that help recycle at school. Not only did the recycling just sell them to teachers, but they also offered teachers to donate one to students that couldn't afford one. These shirts cost only twelve dollars and to advertise these shirts, the recycling club put green and white signs up in random parts of the hallway to grab people's attention. These signs will be recycled soon because the T-shirts are sadly done selling, but if you would like a shirt or to be included in the recycling team, keep reading. The recycling team will be doing many things this year including many fundraisers, and maybe even trips to the recycling centers that recycle for Bourbon County
More information on the recycling includes that they meet every Wednesday to get recycling from every classroom that includes a recycling box in their rooms. The recycling team recycles plastic, including plastic bottles, plastic wrappers, etc. and paper which includes boxes. If you would like to support or be included in the Recycling team somehow or would like to recycle in your classroom contact Mrs. Moran in room 238.
About the Writer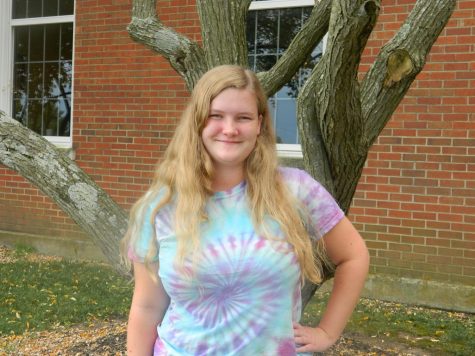 Kathleen Gibson, Head Photographer
Hello, my name is Kathleen Gibson, I am a Senior at Bourbon County High school. My favorite animal is a Narwhal, I enjoy photography in many different...