Elton John's Finale: The Yellow Brick Road Ends Here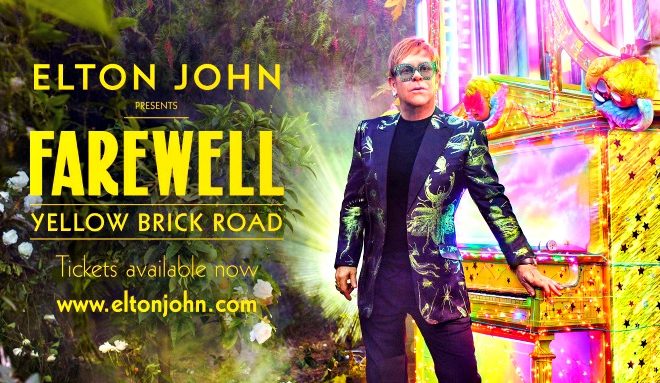 Elton John's 2019-2020 Farewell Yellow Brick Road tour will be his last tour before he retires. The seventy-two-year-old musician stated that the reason he was retiring was that he wants to spend more time with his children. The tour began on September 8th, 2018 at Allentown, Pennsylvania and will supposedly consist of over three hundred concerts around the world. John's very first album, Easter Parade, was released on July 8th in 1970, making him only twenty-three years old when his very first hit came out. He's been in the song industry for forty-nine years, and continues to be well-known for hit songs like "Rocketman," "I'm Still Standing," and "Crocodile Rock."  There was also a movie called Rocketman, which released in 2019 and showed parts of Elton John's life as an up and coming star.
One of the many locations that Elton John will be performing at is Rupp Arena in Lexington on June 5th, 2019; tickets are currently on sale. John will be performing some of his most iconic songs, such as "Without Question," "Tiny Dancer," "Bennie & The Jets," and many, many more. The British singer will be traveling to many other states, the locations and times of each concert depend on where you live. He will also be performing at Lousiville on April 26th, 2020. Supposedly, the Farewell Yellow Brick Road tickets are selling out fairly quickly; if you or someone you know would like to purchase some, you ought to hurry and do so before they are all gone.
Elton John is an iconic singer from the seventies, his songs are still listened to by some kids today; allowing his music to pass through another generation. Hopefully, despite his retirement, the kids of today will introduce their children to his music and let them enjoy the beats and lyrics. I believe that his songs, or at least the most popular ones, will stay around for many years to come.
About the Writer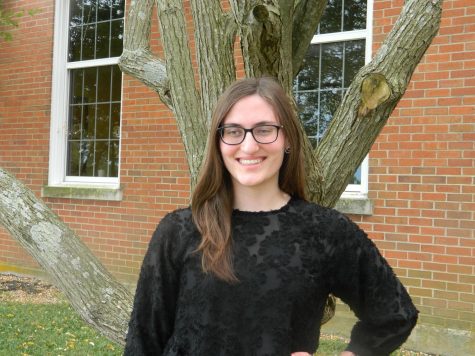 Emma Maynard, Editor
Hi, my name is Emma Maynard. I'm a senior at Bourbon County High School, this is my fourth year of journalism; I am now the editor of the newspaper. I...