Town and Village Dress Rehearsal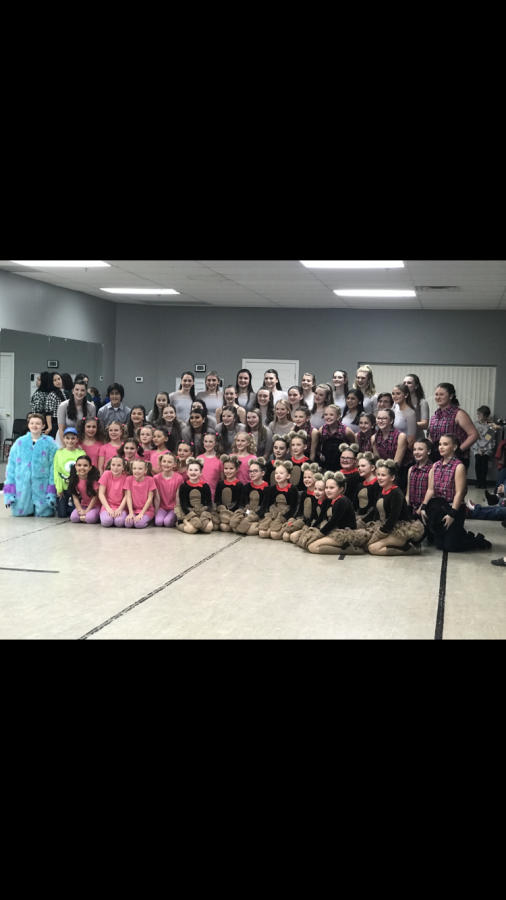 Abigail Bezeau, Student Reporter
January 31, 2020
This past weekend was the first dress rehearsal for the Town and Village Honor Company students in preparation for the charity benefit in February.  At dress rehearsal, the dancers come in stage makeup and hair to try on costumes and make sure they all look good. We make sure that they all match and work well with the dance. They make any critiques that they need to and it is a good chance for us to learn. 
When we arrive at the studio we go into the dressing rooms to begin getting ready. There are two different dressing rooms, one for the older girls and one for the younger ones. The boys get their own small separate dressing room where they can also get changed. After we are all ready to go, we warm up in the largest studio before we begin dancing in order to help prevent injury. The first dance to show what they have learned is the large production routine. The dancers in this dance are the top dancers in the studio. Production is separated into two groups, White line, the younger less advanced dancers and Blue line, the Higher level dancers. After production, the studio works its way down the scale all the way down to the youngest dancers the Apprentice group. 
As dancers are lining up to begin running their dance, the choreographer will walk down the line of dancers checking their costumes. If there are any issues they take care of them for the next dress rehearsal. The dancers then run their routine. Afterward, they receive notes and go get ready for the next dance they are in. If you would like to see all the hard work the dancers have put into this, you can come to watch them at their charity benefit. The benefit will be the first of February at Bourbon County High School. From there we will prepare for our first competitions.