Bourbon County Culinary Classes Online
At the beginning of the 2020/2021 school year, Bourbon County High School decided to be virtual instead of in-person due to COVID-19. Many classes were affected by this change, but one that was largely affected was the high school culinary classes. Most Culinary classes during the past years were able to cook at least once a week in groups. Now being online, students are not able to participate in cooking labs. 
While being virtual, Mrs. Hurt and Ms. Tanner have zoom calls every school day. During this time, they take attendance and explain to their students what is on the agenda for that day. Mrs. Hurt and Ms. Tanner have put the students into groups between 3-5 people for group activities. The class has been completing study guides and other work through Google Classroom. The work that has been given for Culinary One has been about the History of Culinary, where they are learning back to Ancient Egypt 3100 BC- 300 BC. For September 3rd and 4th, the groups in Mrs. Hurt's Culinary classes have been working on a group project. The groups each have a different time period, they have to make a slideshow about culinary during that time frame. Which consist of influencers, the type of menu, and the type of foods during that time. 
Mrs. Hurt, one of the culinary teachers, said she felt like she was a first-year teacher again, due to having to transfer from paper and pencil to digital. With resetting your brain and then having to adjust to not being able to do labs at the moment. That it is tough due to the fact that the culinary classes are mostly in the kitchen. When asked about the FCCLA, Mrs. Hurt said that there have not been any extra activities, though the officers of the club will be meeting each other over zoom. There will be activities going on just not in an original way.  Mrs. Hurt thought that being virtually made it easier to teach, where there were no interruptions happening when she taught. The students take the work more seriously and they use their time wisely and direct. During Culinary One, when the students did their group presentation about the history of culinary, it was the best presentations she had seen. While she thought teaching was easier, she believed that it is more difficult to plan. When being in person, she would have to go to the store and get the ingredients for the labs, and the students would come into class and cook. There is more planning on making work when virtual. 
Culinary classes this year will be different because of being online. With not being able to have labs right now and being in person, the students are still learning the topics that they would if they were in person. 
About the Writer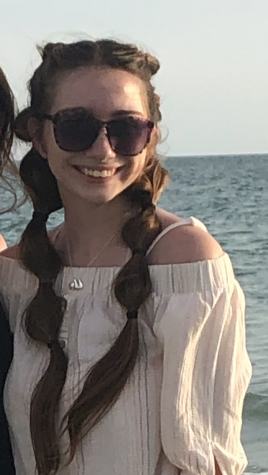 Sidney Smith, Staff Writer
Hi, I'm Sidney Smith and I am a junior in high school. This is my first year in journalism. I've been in the Bourbon County Marching Band for five years,...