No More Masks?
Covid has been around for a year and now things are about to change all around the United States. Earlier this month The CDC announced that fully vaccinated people will no longer have to wear masks inside stores and other things of the sort. This is a move back to normalcy into everyone's lives after over a year of wearing masks and staying home. 
Many states already do not have a mask mandate such as; Alabama, Arizona, Arkansas, Colorado, Florida, Georgia, Idaho, Indiana, Iowa, Kansas, Louisiana, Maryland, Minnesota, Mississippi, Missouri, Montana, Nebraska, New Hampshire, North Carolina, North Dakota, Oklahoma, South Carolina, South Dakota, Tennessee, Texas, Utah, Wisconsin, and Wyoming. However, with the increased number of people getting vaccines the more states are reopening including New Jersey and some others. 
However, Kentucky will still keep its mask mandate in place until June 11th. Governor Andy Beshear said the mandate for fully vaccinated people was "great news we have all been waiting for." Furthermore, he said, "This is outstanding. It means we are so close to normalcy, Now folks, this means you ought to go get your shot of hope if you haven't." 
Though the mask mandate will be ending on that date there is one place where it will be continuing, homeless shelters. The reason for this is because many homeless people have chronic illnesses and are more likely to die from Covid so they are still required to wear them to protect themselves and many others. However, a piece of good news would be that many partner agencies have been taking great precautions so that there has been a large decrease in outbreaks in homeless shelters recently. In June, volunteers for homeless shelters can return for volunteer work if they are fully vaccinated.
About the Writer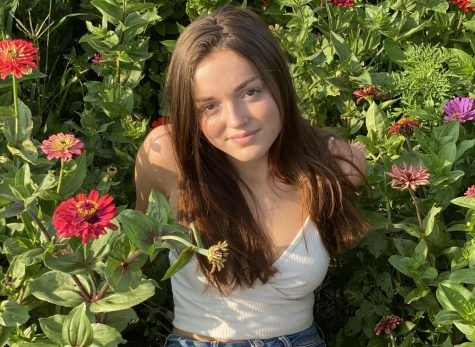 Layla Puscas, Staff Writer
Hello, I'm Layla, this is my first year in Journalism. In my spare time, I like to read, listen to music, watch Netflix, and be with my family. I am 16...