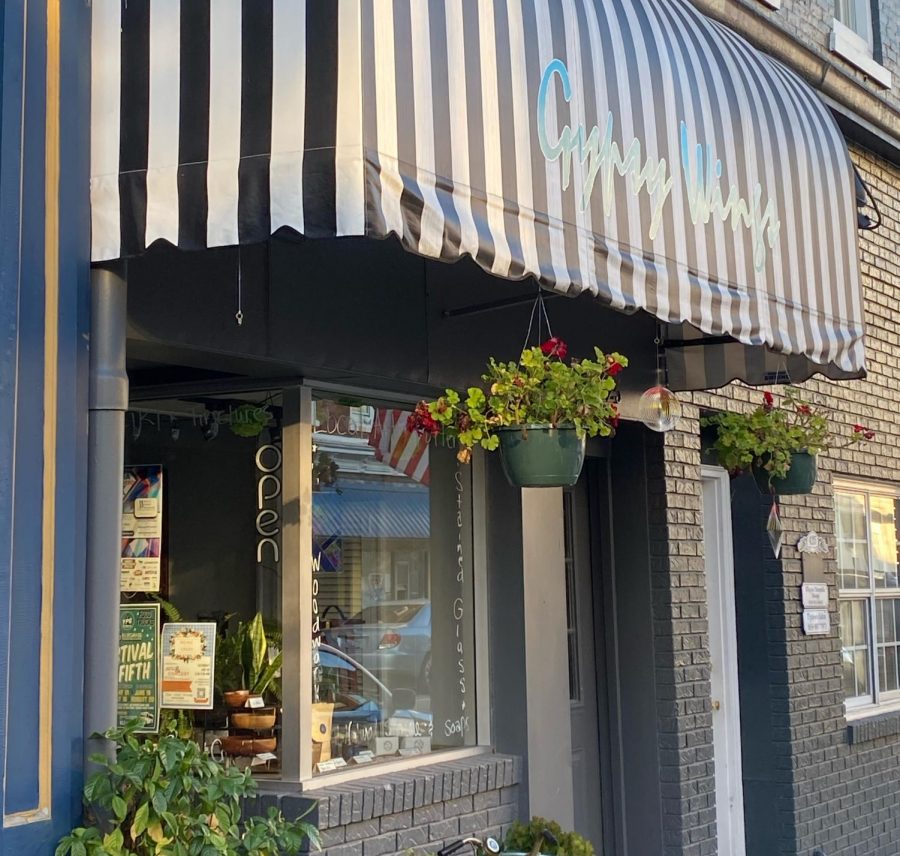 Sophia Prichard
With new small businesses popping up during the pandemic, we at Le Petit Colonel are shining a spotlight on our local businesses like Gypsy Wings in downtown Paris.
Questions:
> When did you start your business?
Gypsy Wings opened August 21, 2020. We were one of 11 businesses that opened on that day in Paris.

> What brought you to a career in entrepreneurship?
I've always believed there was something more important that earning a paycheck. With Gypsy Wings, I wanted to explore a life outside of the typical 9-5 rat race. I had a bunch of products that I made for myself and family. I figured if we liked them and they worked for us, others would like them, too.
Creativity has also always been really important to me. It is healing in so many ways. I wanted to have more time to be creative, to unleash my creative potential.

> How did the corona-virus affect your business?
The corona-virus made me think about the ways we interact and our spaces. It was important to me that Gypsy Wings be a safe space where people struggling with those "Who am I?" type questions could find refuge. It was important to me to be open as safely as possible. We're responsible for what we bring to and create in this world and I wanted to make sure there was a space for meaningful connection without spreading the virus.

> What does your business do for our community?
Gypsy Wings is a little dance into community space. While there is a retail component, the true essence of the shop is a safe space for dreamers, soul searchers, and wanderers. For some, they may find a creative outlet. For another, maybe a stone or crystal that calls to them. For yet another, maybe our meditation or relaxation workshops give them the time and space to reconnect to that light within themselves.

> What goods and services do you provide?
We have a number of essential oil and all natural products. Two of my favorite things in the shop are our rose hip oil facial serum and seaweed exfoliating wash. I think they pair really well together.
I also do stained glass classes and various workshops geared toward helping people find alignment between mind, body and soul.

> What are your hours and website (if applicable)?
Our website is www.GypsyWingsLLC.com and we're also on Facebook, Instagram, Twitter and TikTok as @GypsyWingsLLC.
I vend at a bunch of festivals, so I would encourage anyone interested in visiting our shop to check our social media pages for our most current schedule as it changes frequently.
When not in festival season I try to keep these hours:
Monday 10-4
Tuesday CLOSED
Wednesday CLOSED
Thursday 10-4
Friday 10-6
Saturday 10-6
Sunday 12-4