New Music From Young Thug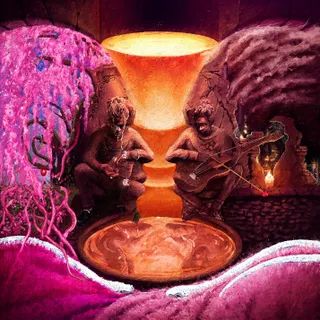 On October 15, 2021, Young Thug fans were very happy. The rapper released his new album "Punk". The album was released through YSL records (Young Stoner Life Records), a record label founded by Young Thug himself.
The project consists of 20 songs, being an hour and three minutes long. Pleased by many fans, his album has lots of features! Some of those features include J. Cole, Gunna, Future, Juice WRLD, Post Malone, ASAP Rocky, Drake, Travis Scott, Doja Cat, and Mac Miller. Some hit songs are "Livin It Up (with Post Malone & A$AP Rocky)," "Bubbly (with Drake & Travis Scott)," "Stressed (with J.Cole & T-Shyne)," and more. As of now, Young Thug's album is No.2 on Apple Music, behind Drake's "Certified Lover Boy " and has a song on Apple Music's top songs, being "Bubbly (with Drake & Travis Scott)" which is No.3. Artists/producers from Kayne West, Metro Boomin, Wheezy, Charlie Handsome, and more produced songs on "Punk". The album sold 95k in the first week. Is this a W or L for the popular Atlanta rapper?
When asked a basic overview of the album, senior CJ Gann said, "It's a very well rounded album. I think it was one of his better albums. My favorite song on the album is Contagious and my favorite feature is Future. I think it will be his most successful album to date. I enjoyed the features on the album. In all, I think it was a good album."
In my opinion I did like the album. I was happy to see he had a feature with Juice WRLD. My favorite song would have to be Bubbly and my favorite feature is between Future and A$AP Rocky. I'm not too sure how many albums it'll sell in its first week but maybe around 80-100k.
"Punk" is streaming on all platforms now!