Lisa Kudrow Calls Out "Friends" for Lack of Diversity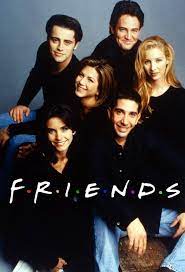 Actress Lisa Kudrow, also known as "Phoebe Buffay", talks about how the show "Friends" lacks diversity. The show first started on September 22, "1994". The show is about six friends who go through everything with each other. They experience love, marriage, divorce, children, heartbreaks, fights, new jobs, and drama. The show teaches people that friends are good to have because they can help you get through tough times. 
 In a recent interview with "The Daily Beast," Lisa Kudrow talks about how they had no business writing stories about the experiences of being a person of color. After the show talks about being a person of "color" she pledged 4 million dollars to her "alma mater" Brandeis University. This donation will go towards the school's African and African American studies department. Lisa Kudrow states that at the time of the show. The big problem she saw was there was no 'apprenticeship'. Lisa Kudrow also states that if she was the director of the show she would have done a million things differently. 
In Lisa Kudrow's interview with the 'Daily Beast',  she says that all of the six friends are white and that you would rarely see a person of color on the screen. When you see a person of color on the show it would only be for a few short scenes. She states that white people get more roles than a person of color would. She states that she felt "embarrassed" by the lack of diversity on "Friends.", "I've learned a lot in the last 20 years," she said. "It's painful looking at yourself in the mirror." She started feeling this way after the death of George Floyd and saw that white people had no appreciation for people of color.