Remembering Elvis Presley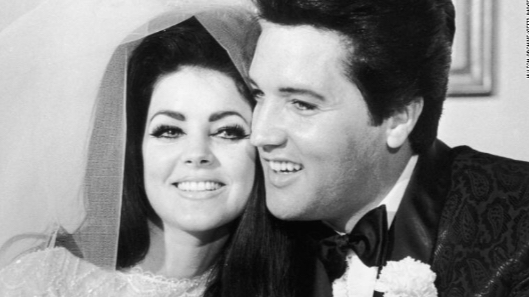 Elvis Presley, a man known as the king of rock and roll, has had an impact on the music world even after his death in 1977. At only 42 years old, Elvis passed away from a heart attack in his home in the city of Memphis, Tennessee. Today, Priscilla Presley remembers her husband Elvis and her memories with him.
Priscilla admired her husband, Elvis. "Everyone had a crush on him. They're still having crushes on him. He was truly beautiful. He woke up beautiful. I used to stare at him. I used to look at him and go, 'Oh my gosh." she says in an interview with Today. In 1959, when Priscilla was only in High School, she found her charming husband, Elvis Presley. The two met at a party in Wiesbaden when Priscilla was only 14 and Elvis was 24, pursuing his career as the biggest rock star in the world. He had a specific image of her that he wanted which allowed him to mold her into being the 'right girl' for him. He saw her fitting the image perfectly with his liking of 'soft spoken brunette girls with blue eyes.'

Soon after the couple became very committed between each other, Priscillas' Parents intervened. Elvis then returned back to the United States from Germany serving in the military where he had no contact with Priscilla which then led to her mother trying to prove her wrong about Elvis being in love with Priscilla until he soon gained contact with her again.
In 1966, Elvis had proposed to Priscilla which led to the couple both getting married in Las Vegas the following year of 1967. Shortly after their wedding, Lisa Marie Presley, their first born child was born nine months after the wedding which led to the separation between the two since Elvis had been "going through some things." She soon separated from him in 1972 in hopes of focusing on herself again which led to pursuing her dream as an actress. Soon after their divorce was finalized they continued to keep in contact with each other until Elvis' death in 1977."It was just too hard to believe," she said in an appearance on the TODAY show.

Still to this day, Priscilla will never forget her journey with Elvis Presley who will always be remembered as the 'King Of Rock And Roll'.