Sam Smith New Single: Unholy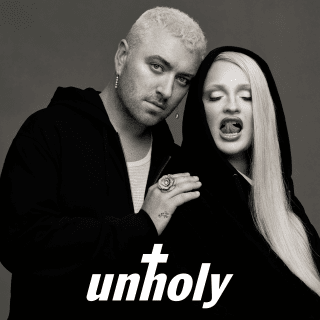 After being away from the music industry for two years, recently artist Sam Smith has been going viral on Tiktok for their new song that was originally set to be released on September 9th, and then moved to September 15th, and moved again to (hopefully) September 22nd. Theirnew song is a collaboration with German singer/songwriter, Kim Petras. The new single is titled "Unholy." What makes this song such a hit in comparison to their other singles? 
One of the primary reasons that this song has become such a hit throughout a limited time is because of the social media platform known as Tik Tok. Once this sound made its way to Tiktok, Sam Smith and Kim Petra decided to capitalize on the music even more by creating their own dance to accommodate the lyrics. As a result, the sultry dance and sound quickly blew up on Tiktok with 2.3 million likes on their video alone with some users joking how "we used to cry to Sam Smith's songs, but that isn't the case any longer!". Relatedly, Sam Smith has gone on record stating: "'Unholy was one of the most glorious creative moments I've ever had as an artist…This song is about liberating oneself from the clutches of others' secrets…" (Newsdesk).
Moreover, the general confusion circling around what precisely the song was about had created numerous Tiktok users to post their surprise upon learning what the original sound clip was discussing. With this being said, this led to more popularity of the song and anticipation of the release.
Unfortunately, despite the news of the song being moved to September 22nd, other reports show that there may not be an actual, solid release date for the new hit single. Nonetheless, it is bound to blow up on Spotify, Apple, and other streaming platforms within the next month.