Camille Vasquez Fights Q'orianka Kilcher's Case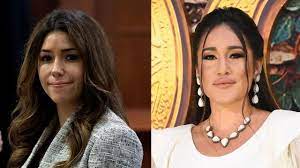 Camille Vasquez is a worldwide-known attorney who fought in the court battle between Johnny Depp v.s Amber Heard. Her fantastic performance left her on the top of the charts and now she is working with celebrity Q'orianka Kilcher. Q'orianka Kilcher is a professional actress and she is best known for her part in Yellowstone. Q'orianka Kilcher has had a role in over thirty-five movies in the past two decades. Q'orianka Kilcher has been accused of worker's compensation fraud by the state of California. Reports claim that Q'orianka Kilcher has been collecting over ninety thousand dollars in disability benefits. Q'orianka Kilcher has been claiming this money after she suffered a neck injury while performing in the movie "Dora and the Lost City of Gold." Q'orianka Kilcher is now working on the show "Yellowstone" while still collecting disability money. One of her close friends claims she has not done anything illegal and the injury still has not healed. She claims that the injury has left Q'orianka Kilcher disabled by ten percent of her body for the rest of her life. Q'orianka Kilcher contacted the insurance company claiming that she needed more treatment and that she was offered work but was unable to accept it because the pain in her neck and shoulder was unbearable. 
Camille Vasquez works on defamation cases, contract disputes, business-related torts, and employment-related claims. Camille Vasquez says she is looking for a positive outcome on the Q'orianka Kilcher case. Camille Vasquez says in a statement "We are determined to defend Ms. Kilcher in this important case which examines the inherent flaws in the disability compensation system. Ms. Kilcher is a well-respected and pioneering actress in Hollywood, and we intend to clear her name," Camille Vasquez says that she is going to work non-stop to make sure that Q'orianka Kilcher is proven innocent.