Darkness: In Transit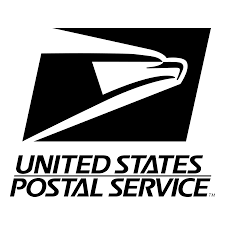 Think back to 9500 BC when the first form of writing was invented. Taking the form of mostly dots and little pictures ( no not emojis). These were used to keep track of people's trading transactions. Kind of like old receipts. Over time, these receipts began evolving into notes sent back and forth. It was not until the Egyptian empire that people began writing and receiving formal letters as an important part of keeping power. Around 2400 BC, the Egyptians created the first organized postal service, composing their writings on papyrus, a thick paper-like material. Mainly aristocratic members of society would be able to partake in the postal service seeing as you had to be of very high status to be literate. Because of the high status of its recipients, many letters would be surrounded by guards as they made their journey down the Nile. Many of these letters were used to spy on people in order to gain and consolidate one's power. Hired spies would send messages down the Nile to pharaohs, about government officials and military plans, as well as possible lands and territories they could take over. This is another introduction to prevalent practices in society. Throughout history, countless governments have incorporated spies into their postal service in order to gain and consolidate power.
Jump forward a few centuries and take a look at the British. 16th century England featured King Henry VIII in power. Paranoia was heavy on his mind so he suggested a postal system of his own in order to monitor the content of each letter in England. With the introduction of this system came a new title or Royal Spymaster. This role was meant to keep track of postal content in order to eliminate treasonous talk amongst the British. Interestingly, the second purpose was to expose adultery amongst citizens. Henry VIII was known for his 6 wives. He heavily monitored their mail and would use this as an excuse to remove them. Whether it be through divorce or beheading, he would remove his wives from the picture. Of course, henry was found to have been sending mail to Anne Boleyn, his mistress, and second wife. These letters are still on display at the Vatican. To this day, no one knows who is responsible for the exposure and centuries-long disappearance of these letters. When henry was replaced by his daughter, Elizabeth, she also took power over the postal service. One of her biggest rivals was her cousin, Mary Queen of Scots, who was extremely jealous of her royal status. Mary was reportedly willing to do anything to steal the title of the queen from Elizabeth and happened to know how compromised the British mail was. Knowing this, she developed her own code in order to communicate her plan without it being exposed to Elizabeth. Unfortunately for Mary, the British postal system was already one step ahead. Elizabeth's right-hand man spent a large sum of money on hiring experts in codes and ciphers. These experts had perfected the art of removing wax seals from letters in order to open them without detection. This spying must have paid off because Elizabeth's rule carried on for another forty-five years. The Elizabethan era was known as the golden age of England and showcased fine arts and a spiral of creativity. This was all thanks to some sneaky postal workers.
250 years later in 1800s England, commoners began wishing to use postal messaging as well. This led to the introduction of the postage stamp. Originally, people paid for their postage based on the size of their package and not the weight. There were further costs based on distance traveled as well. This system was too expensive and complex for people to continue using. The stamp allowed people to send a letter up to a certain weight as far as they wanted. The stamp also flipped the script on who paid for postage. Originally the recipient was meant to pay for the delivery but the stamp changed that to the sender. The fact that the stamp had an adhesive was a major selling point because it was extremely user-friendly. Along with this came the very first mailbox. It sounds silly but imagines collecting your mail without a mailbox or any designated spot for it. The very first mailboxes were on street corners for convenience but with increased postage came personal boxes for people to use for their own mail. The British government even urged people to have their own mailboxes because there was so much mail in circulation.
While that was all in England, the original colonies in north America began using similar practices. Colonists themselves were not enthused with this system. The stamp had a price that went entirely to the British government and the people of the colonies were not happy with paying the very government they were trying to escape. This was at the same time as the revolution so, of course, many patriots wished to not have their mail sent through that system due to the high risk of compromisation. Their solution for this was to set up their own secret postal system in order to plot their overthrow of British forces in the colonies.
The two methods of transporting mail were by stagecoach which was very slow and heavy, and horseback riders for more express mail. With independence on their minds, patriots developed their own mail routes. Soon this system grew and all individual postal services combine themselves with Benjamin franklin as the postmaster general. While his official position was with the British postal service, we all know franklin was fully patriotic. He used his position to further advance the underground system. This line of communication was crucial to the success of the revolution. You know what they say, communication is key.
Thanks to his VIP postal service, Benjamin franklin realizes the system could unify the colonies into a country. Eventually, every city had a post office. Around the civil war, the post offices began practicing home delivery in major cities because women would be out in the snow waiting to pick up mail from their husbands on the front lines. Within a few years, this delivery was available throughout the colonies. With this delivery came a new uniform for postal workers. This uniform allowed people to easily identify their mailmen as well as eliminate mail theft. Before the FBI, the post office was responsible for sniffing out organized crime. In 1908 the post office actually took down a large crime ring independently.
Following the civil war, the postal system did its part in ensuring a black middle class. Post offices were one of the few places that hired people of color. This, as a government job, gave people of color respect and income in their community. Naturally, humans will be humans and some will attempt to push the limits of the postal system. The first risk of sending something came in the form of sending eggs. The next was bricks. Soon after snakes were mailed as a sick joke. One couple in Ohio saw this and mailed a human baby. This delivery cost 15 cents. This was followed by at least 8 more instances of mailing children. In 1914, this was made illegal. In all common sense, this was literally human trafficking. Soon after, people realize they can use the postal service as a weapon. In the early 1900s, we see a surge in people sending explosives to addresses. There were many instances of black postal workers being threatened throughout their jobs. A post office in Arkansas promoted a black man to postmaster and was bombed and destroyed. Surprisingly this was followed by three of America's biggest cities having a black postmaster. These cities are New York, Chicago, and Los Angeles. Sending explosives did not stop there. Soon politicians and high-profile businessmen were targets of mailed explosives. J.P. Morgan, John D. Rockefeller, the mayor of New York, and even a supreme court justice were all nearly killed this way. On April 27th, 1919, Charles Kaplan was riding home from his job at the New York city post office when a story about a bomb in the mail sent to a Georgia senator caught his eye in the newspaper. A description of the package with the bomb fits the description of a package he remembers being in his office. He rushes back to his workplace in just enough time to intercept explosives that were intended for a group of senators. Word spread about this and 40 more mail bombs were intercepted before they reached their deadly destinations.
Of course, this is not the only time in history when bombs in the mail were a large concern. Nearly 50 years later, Ted Kaczynski, the Unabomber, began his handiwork. Ted created a manifesto regarding his prediction that technology will destroy humanity. In the 1970s ted mailed bombs across the US targeting academics and professionals leaving three dead and 23 injured. At this point, it was clear that postal workers were putting their lives on the line. But was it worth it? Clearly many people thought so. By the end of the 70s, there were around 25000 post offices in America. At this point, inflation would have caught up with postal workers making them nearly unable to put food on the table. It became common for these workers to need second jobs and food stamps to make ends meet. While this is happening congress decided to give themselves a 40% raise. The same year postal workers received a 5% raise. This was the last straw for postmen. A nationwide walkout known as the " Revolt Of The Good Guys" takes place. 200000 postal workers strike for 8 days, causing two billion pieces of mail to never be delivered even to this day. Even during the Vietnam war, people were awaiting mail from loved ones overseas or even draft letters that would never come. This was just the tip of the iceberg. Banking, insurance, or anything business related was impacted heavily by this strike. Things got so bad that President Richard Nixon send s 20000 personnel to New York to process all the mail. When they arrive, they realize they are clueless as to how to sort mail. This humiliates Nixon into negotiating with postal workers. This led to post workers getting a large raise in wages and America was reminded just how much they relied on the post office.
Have you ever heard the term " Going Postal"? This phrase originates from the year 1986 in Edmond Oklahoma. Like any small town, it was peaceful and quiet. All aside from a large group of teens running from a man known as Crazy Pat. Pat was a postal worker as well as a widely known peeping tom. Reportedly he also was not a very good coworker and was not easy to get along with. He disliked his coworkers so much that on august 20th, 1986, Pat walked into work heavily armed and fatally shot 14 coworkers, injured 6, and then shot himself. This was the deadliest workplace shooting in American history until 2019. The event was so widely publicized that the phrase " going postal" was coined to describe someone who has absolutely lost it. A similar event occurred with a man named Joseph Harris. Joseph worked at a post office in Ridgewood, New Jersey. Like Pat, he was not the most popular figure. His coworkers reported that he had a temper and did not like authority or taking direction. Joseph's supervisor, Carol eventually filed a police report accusing him of harassment. She also orders that he submits a fitness of duty test at work. This was to verify if he was emotionally fit to proceed at work. Harris refused to comply with the test and was fired. Infuriated, Joseph decides to get revenge on Carol. Just after midnight on October 10th, 1991, dressed as a ninja, Harris goes to Carol's apartment with guns, hand grenades, and an actual samurai sword. Harris killed Carol and her boyfriend. Sadly this isn't all. He then visits his workplace and kills two mail handlers. As the police arrive he attacks them with a homemade bomb but is eventually arrested. One of the scariest stories involving postal workers is the anthrax scare in the early 2000s. Someone was mailing threatening letters to politicians and newspapers and in the letters was a powder substance known as anthrax. This substance was able to cause severe health problems with a single touch. This caused extreme fear in people who were receiving their mail. Considering this was right after 9/11 so this was quite terrifying for all. Of course, the media was pure chaos. During this time, two postal workers, Joseph Curseen and Thomas Morris died after accidentally coming across anthrax. Imagine how many others unknowingly handled anthrax by carrying letters and boxes with the substance already on them.
Between bombs, snakes, chemicals, and even babies being mailed, postal workers had a lot on their plates. Is being a mailman one of the most dangerous jobs out there? Some may say so. But the threat is not just coming from the outside. The post office, like many old establishments, has its fair share of corruption. From 2010 to 2019 at least 250 managers in 60 post offices were caught wrongfully handling time cards of mail carriers. These managers were trying to steal from their employees. In March of 2020 when covid-19 made its way into the US, postal workers were bombarded with a wave of deliveries to make to quarantined Americans. Crucial things like medication, stimulus payments, and hospital bills had to be delivered alongside a slew of orders from online shopping sites. The number of packages sent was even more than what is typically seen during the holiday season. Not only this but, some postal workers contracted covid-19 due to their handling of contaminated parcels.
It is absolutely wild how the postal service went from being used exclusively by Egyptian pharaohs to being used as evidence in royal beheadings, then to being front and center in some of America's darkest times. Regardless of the period or country, we are in, postal work has surely played its role in nearly every aspect of life. Interestingly the postal service has not made a profit since 2007. This is due to people ditching stamps and envelopes for Ecards and birthday texts instead.