Club Spotlight: FFA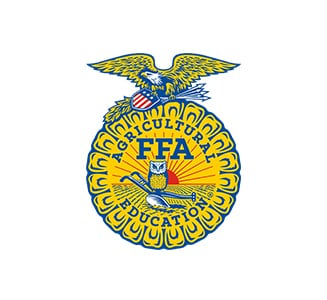 Agriculture is a huge part of the many programs the school offers. So this week, the club spotlight goes to the FFA; one of the biggest clubs in the school. The club holds many events throughout the year (The Amazing Race, cookouts, Tailgates).
FFA is viable option if you're looking for a very community-oriented club. Junior member Wrayann Padgett stated, "It's like a big family. We do all sorts of fun stuff, everyone has fun, and everyone is included. I joined because my best friend is in it and I wanted to do something with her." Padgett also said that they do many fun activities throughout the year. She also mentioned that they are about to go to National Convention, which is really fun. Kendra Whalen, a Junior member, said that she joined the club because she thought it looked fun and her cousin was in it. Whalen said, "I really enjoy hanging out with my friends in FFA. It's like we're all a huge family."
Katie Roberts, sophomore member, stated, "It's a whole bunch of people who share a common interest in agriculture. We have great fun. The Amazing Race was so much fun." FFA has lots of events that they sponsor every year, and they get involved in many charity events. FFA holds cookouts, and they do their own "Amazing Race". Lots of members have said that the events they hold are extremely fun and that they go to rodeos for some of their field trips.
All in all, FFA is a huge club and a giant part of our school's culture. If you would like to join, go talk to one of the Agriculture teachers or a member.