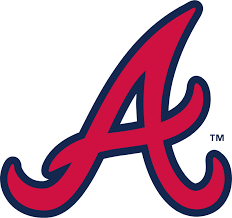 The Atlanta Braves have been on a roll. Will they continue? "With the year winding down, the Atlanta Braves find themselves with the best record in MLB and a 13-win game lead," says Fan Nation. The Braves have the best batting average, the most home runs, the most bases stolen, some of the fastest men ever, and the best team members overall. The Braves have won 86 games and only lost 45 games this year. According to ESPN, "The Braves have a 99.9% chance of making the playoffs". Right fielder, Ronald Acuna Jr., is third in the league for batting average, first in on-base percentage, and fifth in slugging percentage. The Braves first baseman, Matt Olson, is tied with the Angels designated hitter, Shohei Ohtani. Ohtani has the most home runs in MLB with 43, and led the league in RBI with 108. Marcell Ozuna, Outfielder for the Braves, hit his 30th home run during the game against the Colorado Rockies. 
The great things keep on coming, but what are the negatives? Bryce Elder was off to a good start but is now starting to struggle because his game average is starting to drop. He is 9-4 with an ERA (Earned Run Average) of 3.46 and 100 strikeouts this season. Charlie Morton is 12-10 with a 3.54 ERA and has 146 strikeouts this season. "The fifth spot in the Braves rotation has been a revolving door this season," says Braves Today. We've seen a lot of injuries, like Max Fried, who was injured and has only pitched 47.5 innings.
Do the Braves need a better lineup? The answer is no they don't. Battery Power explains that, "this might be the best line-up the Braves have ever had." and that "The Braves have already hit 206 home runs this season. We hope the Braves do great the rest of the season." The Braves have a chance to prove themselves this season. 
Story continues below advertisement