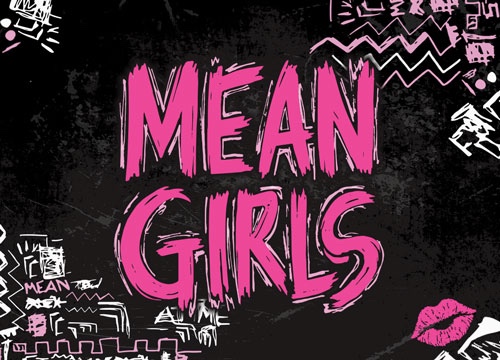 "Get in losers, we're going shopping." – Regina George 
From the dazzling lights of Broadway to the silver screen, Mean Girls Musical is making a spectacular transition. This tale of transformation, love, and a dash of high school drama, has captured hearts on stage and is now ready to do the same in cinemas. Mark your calendars for January 24, because that's when this unforgettable musical journey leaps off the stage onto the big screen. Expect drama, laughs, and tunes that you'll be humming for days. The world of Mean Girls is expanding, and we're all invited to the premiere. You may be wondering… Mean Girls, wasn't that a 2004 movie? Yes, indeed! But wait, it's coming to theaters in 2024? Is it a reboot? A re-release? All good questions! The 2024 release is actually a film based on the musical adaptation of Mean Girls. The musical, penned by the brilliant Tina Fey, made its first performance on Halloween 2017. Now, it's leaping off the stage and onto the big screen, ready to capture hearts anew with its unique blend of humor, drama, and unforgettable tunes. Exciting, isn't it? So, As Regina George would say: Get in losers, we're going shopping… for tickets!
Here's the new cast. Picture this. Angourie Rice, who we saw in "The Nice Guys", stepping into the shoes of Cady Heron, the foreign exchange student who navigates the wild world of "Mean Girls". She's got the talent and charisma to pull off such an iconic role. It's going to be quite the performance! Now we're introducing Cady's best friends, the dynamic duo of Damian and Janis. Damian, the larger-than-life character, will be taken on by none other than Jaquel Spivey. You might recall his incredible performance in the Broadway production of "A Strange Loop". It's clear that Spivey's theatrical experience will lend itself perfectly to this role. I can't wait to see how he brings Damian's flamboyant personality to the screen! Let's add another layer to our story. Janis, the free-spirited artist and Cady's closest ally, will be played by none other than the amazing Auli'i Cravalho. You probably remember her as the voice behind the adventurous Disney princess, Moana. Her talent and versatility are sure to bring a new depth to Janis's character. This is shaping up to be an unforgettable cast! 
We're reaching the climax! The iconic trio, the Mean Girls, are set to be played by some very talented actresses. The charmingly clueless Karen Smith will be in the capable hands of Avantika Vandanapu, who you might remember from "Senior Year". Then we have Gretchen Wieners, the girl whose hair is full of secrets, and she'll be portrayed by the wonderful Bebe Wood, who has proven her acting chops in "Love, Victor". And for the grand finale, Regina George, the ultimate mean girl, will be played by none other than Reneé Rapp. Fun fact, Rapp actually played Regina in the Broadway version of Mean Girls! It's clear she's ready to bring the same energy and charisma to the screen. This is going to be a performance to remember!
Story continues below advertisement
 Last week we got a production still of Regina, Gretchen, and Karen from X. While there were mixed opinions about the wardrobe choices, excitement was the dominant sentiment among fans. The anticipation only grew when a teaser trailer was unexpectedly shown during the commercials at Taylor Swift's Eras tour movie. It was a nostalgic trip, jam-packed with iconic scenes from Mean Girls (2004). And guess who made an appearance? Ashley Park, who originally played Gretchen Wieners on Broadway, and Tina Fey, the brilliant mind behind Mean Girls. It's like a grand reunion of the old and the new, stirring up a whirlwind of emotions among fans. You won't believe this, but leaked photos of Amanda Seyfried, Lacey Chabert, and Lindsay Lohan have sent fans into a frenzy! Decked out in iconic pink attire, it's clear they're involved in the project. For those not steeped in Mean Girls lore, Seyfried played the hilariously clueless Karen Smith, Chabert was the gossip-loving Gretchen Wieners, and Lohan was the new girl turned Queen Bee, Cady Heron. Now, all eyes are on Rachel McAdams, who brilliantly portrayed the unforgettable Regina George. We're all eagerly waiting for her confirmation. The suspense is building, and we can hardly wait to relive the magic of Mean Girls when it comes to theaters on January 24, 2024.