Does Music Help You Focus?
Hang on for a minute...we're trying to find some more stories you might like.
The majority of students listen to music while they study but does it actually help you focus? This is called the Mozart Effect; the effect in which you believe music helps you focus. However, according to a study at North Central University by Dr. Masha Godkin, only certain music helps you focus. In addition, Nick Perham, a psychologist from an article in The Conversation believes certain music also helps you with certain tasks.        
According to Godkin, in a study for North Central University, classical music helps you focus. This is because it doesn't  have lyrics for you to sing along to and distract yourself from work. The best music to focus with is upbeat and lively, but also something you won't be tapping along to and still concentrate. While listening to your favorite music might be fun to listen to, classical music is the best to listen to. Nick Perham believes that music is beneficial to certain creative situations and background music in other tasks it is not beneficial at all. He states "If the task requires creativity or some element of mental rotation then listening to music one likes can increase performance. In contrast, if the task requires one to rehearse information in order then quiet is best, or, in the case of reading comprehension, quiet or instrumental music."
Another fun fact about music with studying is, if you listen to a song whilst studying and if you listen to that same song before or during a test, then you will remember what you studied. Making a playlist that has classical music in it when you study is extremely helpful. Songs will inspire you and actually help you creatively. What kind of music helps you? 
About the Writer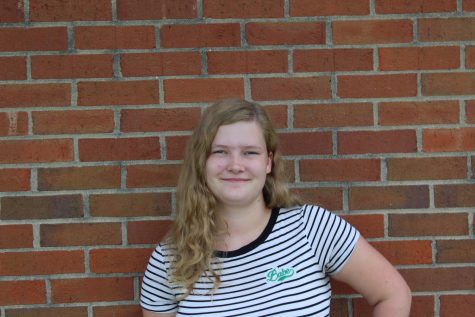 Kathleen Gibson, Photographer
Hello my name is Kathleen and I am a junior at Bourbon County High School. I am also a photographer on the Newspaper Staff and a member of POP Club and...