Christmas on a Dime
Christmas is coming quickly this year and many relatives and parents are in a time crunch for gifts to give to their loved ones. However, the prices on toys and clothes are anything but cheap, and some people are on a budget for the holidays; so here are a few creative ideas for presents that show you care, and are also not as costly.
Snow Globe Mason Jars
Here are the steps to making these small gifts:
1. First you need to use a glue gun to secure your ornament to your lid. Carefully glue the bottom of the ornament to the mason jar lid, and then set it aside to dry.
2. Secondly, you'll need to add clear glue to your jar. Add approximately 2 ounces of clear glue into the jar.
3. Then, you'll need to add warm water and stir. Pour 1 cup of warm water into the jar and mix it with a spoon.
4. Add glitter and stir. Pour in 2 tablespoons of glitter (any color glitter), and stir thoroughly.
5. Place on the lid. Take the lid with your ornament and place it face down into the mason jar. The lid should rest evenly on the jars top rim.
6. Seal the jar tightly. Take the outermost piece of the jar's lid and secure it tightly. Give two or more twists to ensure that the jar is completely sealed, and add more glue to the lid to prevent any leaking if needed.
7. Enjoy. Give it to someone you love, or keep it to yourself.
       2. Cinnamon Stick Ornaments.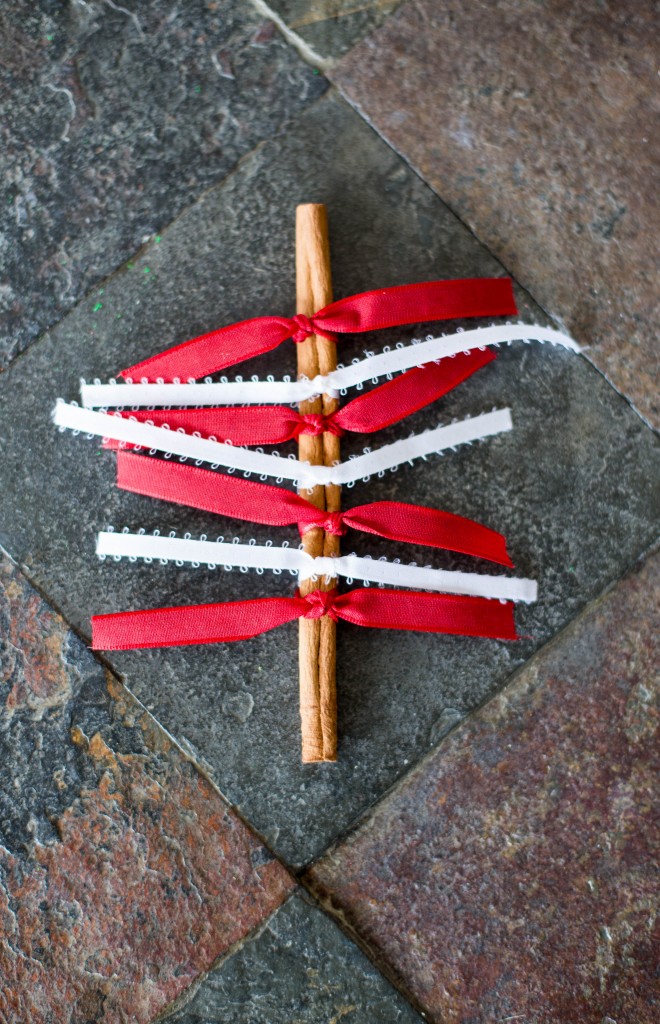 You will need:
1. Cinnamon sticks
2. Ribbons in any color. Tie six pieces of ribbon around the cinnamon sticks.
3. Use scissors to cut the ribbon in diagonal fashion from top to bottom.
4. Use a piece of twine as a hook hanger, cut it at whichever length you prefer.
3. Christmas Wreaths
1 For this you will need 16 candy canes (keep them wrapped).
2. Super glue.
3. Ribbon.
4. A plastic snowflake (optional)
You would super glue the candy canes together in the form of a heart, and keep super gluing until you have used up all the candy canes. Then you would wrap a thick ribbon around on "heart" and tie it. You can also super glue a plastic snowflake in the middle if you'd like.
These are a few cheap gifts that you can make at home to give to your loved ones this Christmas. And they are also extremely cheap.