Christmas Traditions
Hang on for a minute...we're trying to find some more stories you might like.
There are many traditions during the holidays, such as decorating your Christmas tree, hanging stockings, as well as making gingerbread houses. Where exactly did these things originate? How old are these traditions? Why did these things become so common for the Christmas holiday?
Well, Germany is credited for the beginnings of the Christmas tree. In the 16th century, devout Christians brought trees into their homes to decorate; some built pyramids of wood and decorated them with evergreens and candles. It is a popular belief that Martin Luther, a 16th-century Protestant reformer, was the first to add lighted candles to the tree. It is said that while he was composing a sermon, Martin Luther was awed by the brightness of the stars in the sky. He took candles and placed them between the branches of the evergreen trees and lit them.
Most 19th century Americans thought that Christmas trees were unusual; the first displayed Christmas tree being on display was in the 1830s by German settlers living in Pennsylvania; bringing their traditions to America. After a few years, Americans had gotten accustomed to seeing Christmas trees, and they eventually adapted it into what we know today; adding ornaments to dress the tree with as well as the lights.
Why do we hang stockings? According to traditions, the real Saint Nicholas put gold in the stockings of three sisters who were living in poverty. One night, the trio of sisters hung up their stockings to dry on the fireplace and Saint Nicholas, knowing that they needed the gold he had, tossed three pieces of gold down their chimney, where they each landed into a stocking. Since then, little boys and girls have hung up their stockings every Christmas Eve; hoping that they would be filled with gifts.
Finally, Christmas cookies. They're extremely popular throughout America and come in a variety of flavors. However, Christmas cookies date back to the Middle Ages. The people had their winter solstice where they feasted on meat and wine, but they also had cookies made in celebration of the winter season. They were mostly comprised of dried fruit, nutmeg, cinnamon, black pepper, sugar, butter, and lard. Cookies have certainly come a long way since the Middle Ages, however, there are still some that rely heavily on spices; such as gingerbread.
Many people today don't particularly question where certain Christmas traditions originated from, they don't really pay any mind towards how something came to be and developed over time. There are many more traditions that have rather unique places of origin, as well as some traditions that may forever remain a mystery to us.
About the Writer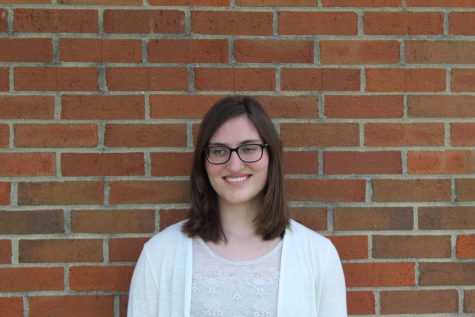 Emma Maynard, Associate Editor
Hi, my name is Emma Maynard. I'm the associate editor and I enjoy writing stories and articles. I enjoy drawing, reading, and watching Netflix. I'm a junior...