The Wizard of Oz
I'm sure we all know the classic story of the Wizard of Oz, where the little girl in braided pigtails is swept away from Kansas during a Tornado. The girl, Dorothy, has a little dog named Toto in a basket and three men, one made of tin, the other a lion, and the last one a scarecrow help her get home following a path of yellow bricks. All while the green Wicked Witch of the West wears a pointy hat and follows them around on a broom, sending evil monkeys after them for a pair of sparkly red heels. The heels were given to Dorothy by The Witch of the North, that goes by Glinda the Good. The original movie came out the 25th of August in 1939, starring Judy Garland as the main character, Dorothy, when color was not yet available to the cinema. Lucky for the community, the high school has decided to take on the project of bringing this story to life in front of those of us in Bourbon County. Unfortunately, it's very, very expensive, so the school and the drama department need as many people to attend as possible to help cover the cost, even though the participants of the play have already done a fundraiser. The first ones to see the play on Tuesday the 26th, Wednesday the 27th, and Thursday the 28th of February, will be the children of the elementary and middle schools, who probably haven't even seen the movie, especially not in black and white. After that, the event will be open for people of all ages to attend and experience this play with their school on Thursday the 7th, Friday the 8th, and Saturday the 9th of March. We'll see many different familiar faces, ranging anywhere from eighth-graders to seniors.
About the Writer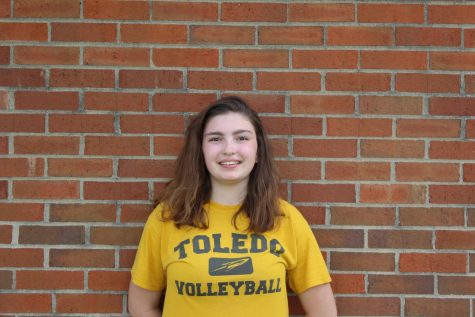 Makailyn Craft, Reporter
My name is Makailyn Craft and I am a Junior Editor with Le Petit Colonel. I will be covering world news and other current events this year.  I enjoy reading,...