High School Chromebooks
Hang on for a minute...we're trying to find some more stories you might like.
The new school year at Bourbon County High School has just started, and students do a lot of their work on Chromebooks.  Despite the availability of the school's Chromebooks, there are some issues which limit the successful incorporation of technology including large classes not having enough to let each student work on their own Chromebook, students needing to be able to take them home in order to complete their classwork, and broken Chromebooks which creates a bigger shortage. Many of these issues could be resolved by assigning a Chromebook to individual students for use during the school year.  Bourbon County Schools already give this opportunity to elementary and middle school aged students, so it would make sense to continue this at the high school level.
When interviewed about this issue, Mr. Mitchell clarified the reasons BCHS students don't have access to individual Chromebooks, "We are not quite to the point yet where we own as many Chromebooks as we have students. Then once we get there, we truly need about ten percent more to have on backup for loaners when they need repair." When asked what can we do to deserve them, he said, "I fully believe our students "deserve" them. As you may know, the middle school has gotten to the point that they are one to one with student technology. We just haven't had the funds at the high school level quite yet to get us there." When asked about the benefits of having our own Chromebooks, he said,       "Benefits would include students being able to take their technology home for continued assignments and practice. In addition, I feel the majority of students take better care of items when they feel that sense of ownership."  Mr. Mitchell did however state that, "The biggest con is the price of devices, repairs, and replacements."  Until funding is available for additional Chromebooks, students will have to be patient and take care of those we have.
About the Writer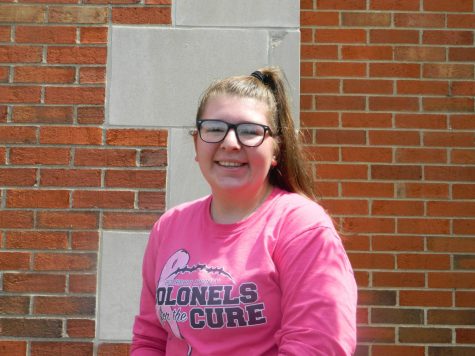 Brooklynn Tillery, Staff Reporter
My name is Brooklynn Tillery and I am a senior.  I am a staff writer for the paper.  I enjoy talking to my friends, babysitting, and loving my family/pets. ...