John the Baptist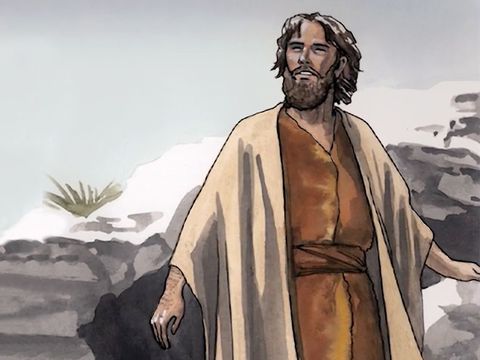 John was a faithful servant of God. His life and death testify to that. John was not born like everybody else; his father, Zechariah and his mother, Elizabeth could not have children but when Zechariah was in the sanctuary of the Lord, burning incense, an angel of the Lord appeared to him and said, "Your prayer has been heard, your wife will bear you a son, and you will name him John."  Zechariah doubted what the angel said. He claimed, "I am an Old man, and my wife is well along in years." The angel answered and said … "Now listen, you will become silent and unable to speak until the day these things take place because you did not believe my Words…" The day came when the things the angel spoke about would be fulfilled. Zechariah and Elizabeth bore a son and when they came to circumcise the child, they were going to name him Zechariah after his father, but his mother said, "No he will be called John." The people said, "But none of your relatives has that name," so they motioned to his father to find out what he wanted the child to be called. Zechariah motioned for a writing tablet and said his name is John; immediately Zechariah's mouth was opened and his tongue was set free and he began praising the Lord. 
One day John would be in the wilderness and a word came from God. After, John would go into all the country around the Jordan, baptizing and preaching a baptism of repentance for the forgiveness of sins. The very next day, John saw Jesus coming towards him and said, "Here is the lamb of God who takes away the sin of the world." John did not know who the Christ was at first, but the Father told him that, "The one whom the Spirit descends on and rests on – he is the one who baptizes with the Holy Spirit." When Jesus was baptized by John, the Spirit descended on him and a voice came from heaven and said, "This is my beloved Son, with whom I am well-pleased."
After all these things took place, John got thrown in prison. He told Herod the tetrarch that it was not lawful for him to have his brother, Phillip's wife, so Herod threw him in prison. While John was in prison, Herod had a birthday celebration and Herodias (Phillip's wife) daughter danced before them and pleased Herod, so he promised with an oath to give her whatever she asked. Herodias prompted her daughter to ask for John's head on a platter. Herod sent orders to bring John's head and they did. John finished Gods plan for him; he prepared the way for the Lord. John till the end was faithful, all he ever wanted was to live for the Lord. When his life ended, he did exactly that.
About the Writer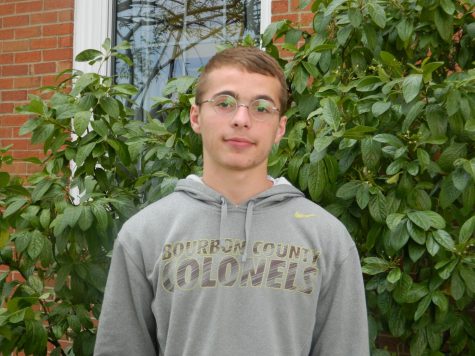 Josh French, Writer
I'm Josh, and I'm a Freshman and a first-year writer for the paper. I'm always just trying to love Jesus!