His Legacy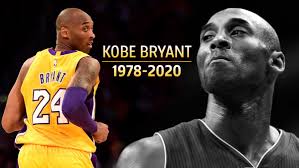 Most people know Kobe Bryant for his many accomplishments in pro basketball.  Kobe Bryant was an 18-time All-Star, five-time NBA champion, and was the Lakers all-time leading scorer.  He was the league MVP in 2008 and a two-time NBA scoring champion and finished his career as the league's third-highest leading scorer until Lebron James recently took over his position this year.  What most people didn't see was what he did beyond basketball.  Kobe took pride in being a great father, husband, and mentor. He started the philanthropic foundation with his wife, Vanessa Bryant.  This organization helps homeless youth in Los Angeles, and he also plays host to Mamba FC, a youth soccer club in Orange County that trains young athletes to become leaders and promotes health and fitness.  In 2007, Bryant became an ambassador for After-School All-Stars, an organization that promotes academic success for the country's youth.  Kobe also raised money for the organization and contributed to the Los Angeles chapter which serves 14,000 students in 38 schools, 99 percent of whom are young people of color.  Bryant became a milestone donor through the Kobe and Vanessa Family Foundation, contributing one million dollars to the Smithsonian's National Museum of African American History and Culture.  In 2008, Kobe became a spokesperson for Aid Still Required and created a PSA to help bring awareness to the ongoing war in a region where men, women, and children continue to be murdered and mutilated.  Days before 2019, the legend and his wife sent a five thousand dollar check to help a Sacramento-area sports team.  The girls' basketball program in Roseville, California, desperately needed financial assistance.  The donation gave the girls better opportunities and helped them prepare more for their upcoming season.  Over the span of his career, Kobe personally met with over 100 children through the nonprofit organization, Make-A-Wish.  Kobe's legacy is not just in basketball, but in what he did for people outside of basketball.  He has and will continue to inspire players to be better not just when playing basketball, but off the court as well.
About the Writer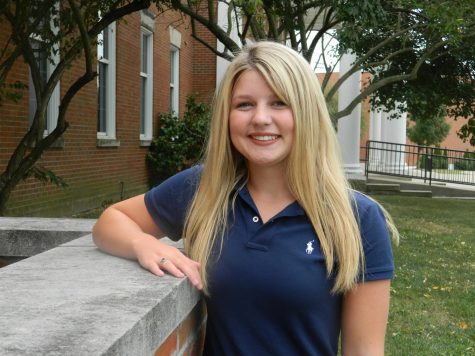 Logan Bell, Staff Reporter
Hi, my name is Logan Bell.  I'm a junior at BCHS and a staff reporter on the Bourbon County Newspaper.  I love to read, cheer, and write stories.  I...