More Students Should Consider joining Agriculture and FFA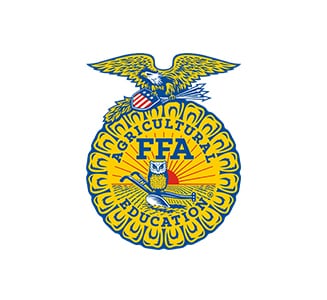 Agriculture covers a variety of things. In class, you learn about plants, animals, machinery, etc. and the classes you take prepare you for future job relating to agriculture.  Students who take Ag may not even choose a career in agriculture but can apply the skills they learn into other careers of their choice. Some different pathways include Floral Design, Greenhouse, Agriscience, Animal Science, Shop Class and more. If you have a love for flowers, Floral Design is the perfect class for you. Maybe you want to be a veterinarian? Animal Science is a great place to start by learning how to treat and care for animals. Want to pursue a career in mechanics or carpentry? Shop class is where you'll find the tools.
If you choose not to take up a career in agriculture, Ag education is still important because it provides many opportunities for students to grow and develop their leadership abilities. The importance of agriculture curriculum spreads further than the classroom- we need agriculture to survive. If you eat, wear clothes or even use a pencil you need agriculture. To have the full agriculture experience, many students choose to join FFA (Future Farmers of America). FFA is a dynamic youth organization that prepares members for leadership, personal growth, and career success through agricultural education. FFA members gain potential and discover their talents through hands-on experiences which set them on the path to achieving real-world success. "FFA provides you with many opportunities in life, teaches you how to be a role model, and educates you more about where your food comes from", Jordan Hager, a committee chairman officer, says. "Being apart of FFA shows you the quality of leadership and the true meaning of family" she continues. For more details contact Mrs. Wolfenbarger or Mr. Fritch down at the Ag building.