Dance Moms: Where Are The Stars Now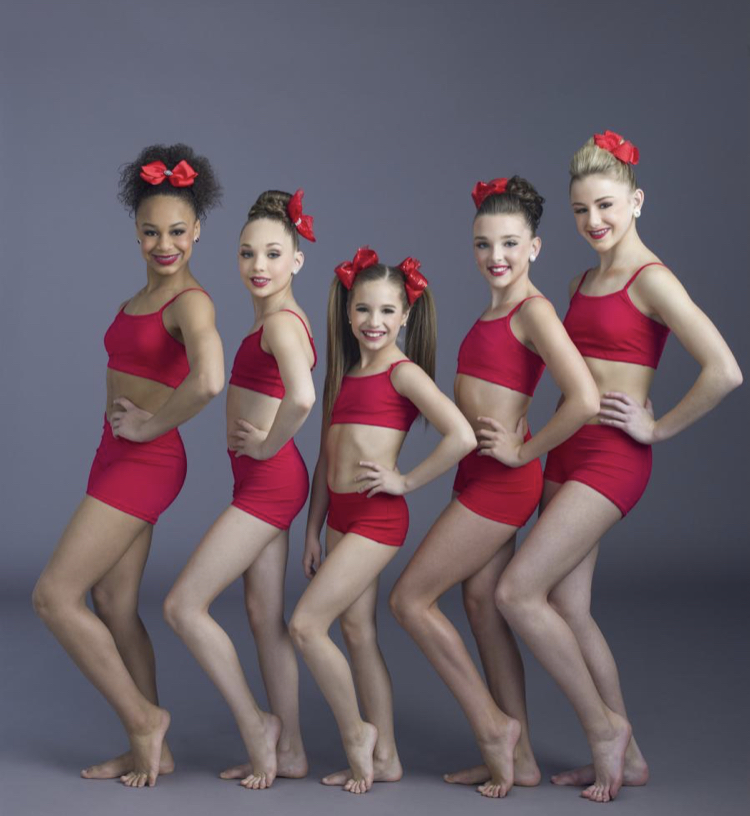 Abigail Bezeau, Student Reporter
February 16, 2020
Everyone has heard of the popular reality tv show, Dance Moms, in one way or another. Maybe you have heard of them through social media or heard of one of the stars that were produced from the show, or maybe you are even a fan of the show yourself. The show follows a group of young dancers that travel to different dance competitions every weekend and grow in popularity. The dancers are expected to win at all costs and their teacher may be a little intense about it, but it helps. The dancers were only six to eight years old when the show started so many are wondering where the stars are now and what they are up to. A look into some of their lives now is full of glamour, fame, and dance of course. 
One of the most popular dancers that started on the show is Maddie Zeigler. When the show began she was only eight-years-old and easily one of the top dancers and one of Abby Lee Miller's, the head dance coach, favorites. As the show gained popularity, so did Maddie. In 2014 she was chosen by Sia to be in her popular "Chandelier" music video as the featured dancer. In 2016 she was the recipient of the people's choice award. After the year 2016, Maddie was in many more Sia music videos after she left dance moms. When asked about her time on the show she says, "It shaped me into the person I am today." Typically she will not mention the show's name and refer to it as "that show". Maddie is very successful and has grown in popularity since leaving the show.  
Another Dance Moms dancer is Chloe Lukasiak. Chloe Lukasiak was definitely not one of Abbys' favorites. In fact, she was rude to Chloe on several occasions. Although she left the show during its fourth season she did return for the last season to finish what she started. She did find success outside of her talent for dancing.  Her first big acting job after leaving the show was a movie, "Center Stage: On Point ". Another movie she was in was a Netflix original titled, "A Cow Girl's Dream ". Her first year after leaving the show she won a Teen Choice Award against Maddie and took it as a big win.
After being on the show both of these girls were very successful. The show gave them a great start and got their life going in the direction they needed.