Town and Village Competition #2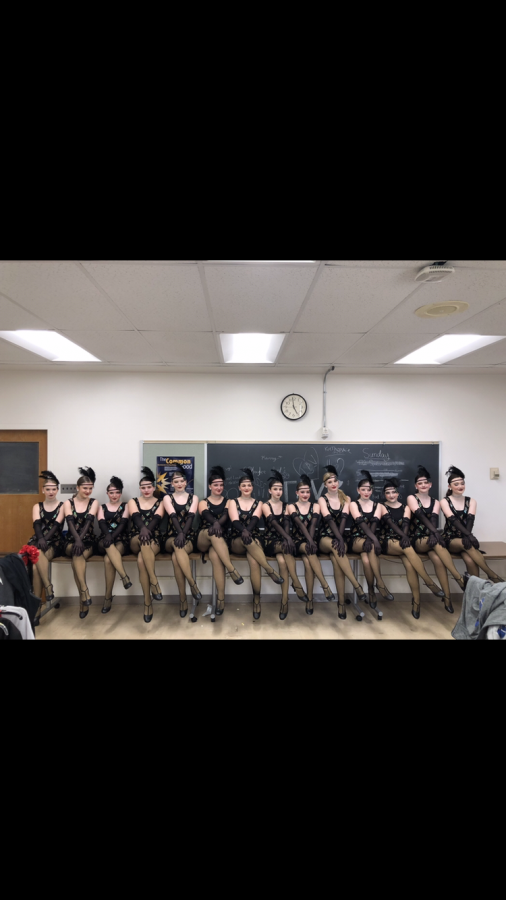 Abigail Bezeau, Staff Reporter
April 3, 2020
The weekend of February 28 through March 1 Town and Village had the second competition of their season. The competition was held in Cincinnati Ohio and the venue was St. Joseph University. This competition was the Headliner's dance competition. Town and Village attend this competition almost every year and always enjoy it. Each competition has its own individual award system. In the Headliners award system, every routine that competes gets adjudicated. You can either score a silver, gold, high gold, or elite gold. Every competition has overall awards where you find out where you placed against other dance routines that were in your age category.
The competition began on Friday, February 28th with the teen solos and senior groups. Three teen solos were called to the venue of the competition at 3:45 to begin getting ready. This includes putting your costume on, doing your makeup, and fixing your hair. When you are ready you go backstage with your choreographer to check-in so the people running the competition know you are ready to go. The awards ceremony was held very late this night due to the number of dances that competed on Friday night. At this specific competition, they give out judges' choice awards. This is where the judges pick a dance that really stuck out to them for a specific reason. One of our teen solos was awarded high gold and a judges' choice award for facial expressions and attitudes. All of Town and Village was very excited for her.
The next morning everyone was up bright and early for our youngest company members to complete their routine. At the awards, they placed first place overall with high gold and a judges' choice award. The judges' choice award was for "Bringing back the good old days" with a fun time. Sunday was the final day of the competition with a bunch of routines. The results of the routines from the final day were great! Our production got Elite gold, 2nd place overall, and a judges' choice award for telling an important story. Our White Line routine which is our second oldest dancers got elite gold, along with 2nd place. Lastly, large group tap scored and elite gold, second place overall, and a judges' choice award for intenseness and power. This competition was hopefully not our last. Our Third and final competition was postponed due to the coronavirus but might still happen at some point. If this was our last competition I think we ended it on a high note.