Stage Stores Closing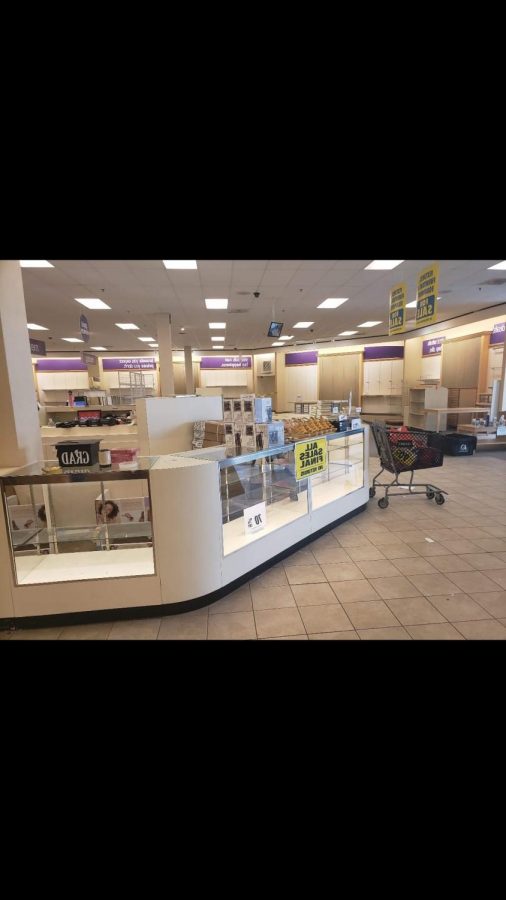 On Saturday, August 29th, Gordmans in Paris, Kentucky closed as well as many other Gordmans in Kentucky. In other states, Gordmans closed on different months and days. They planned to close around 200 Gordmans stores. Stage Stores is a company that had operated stores in various names. Those stores were Goody's, Bealls, Palais Royal, and of course, Gordmans. Covid-19 is the reason for this downfall.
The retail community knew Covid would be a problem. Many retail stores have closed due to this. The company had filed for bankruptcy hoping to be bought out but unfortunately, this did not happen. Towards the end of Gordmans closing, they had very big sales. For example, in the last week of closing, everything in the store was 90% off and if you had 12 or more items you got an extra 75% off. As you can see, the company was trying to sell everything. This also included the fixtures; fixtures also had a sale depending on what it was.
When the store first opened in March, it was only open for about 20 days due to Covid, then closed for a few months. When it opened back up in May employees had to wear masks and sanitize all day like every other store/restaurant. When people found out all Gordmans were closing, lots of people were very shocked but when they found it was due to Covid, it made more sense.
As a former employee, it was nice working at Gordmans. I was sad to hear that we would be closing. I had worked there for about six months and became close with other employees so it was sad to see everyone leave. It was fun working there and a great job experience. It definitely closed sooner than I expected. Since school was just starting when Gordmans was closing, it was a relief somewhat because now I can focus on school. Overall, working at Gordmans was fun and gave me a positive work experience.