Big 10 Resumes Fall Sports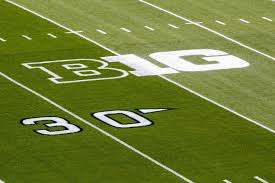 On August 11, 2020, the Big Ten (a college power five football conference) voted to postpone their college football season and they had hoped to play in the spring of 2021. With the decision that was made it would be the first power five conference to postpone their season due to COVID-19. That decision affected all 14 teams that were at the conference. Then about a few days ago the Big 10 conference decided to overrule their previous decision and play football this fall starting in October. The Big Ten conference adopted medical protocols before, during, and after each game. The games will resume the weekend of October 24th. Conference Presidents came together through zoom and voted unanimously to resume the fall sports season for 2020. Each team in the Big10 will try to have 8 games in an 8-week span and the Big10 championship will try to be set on December 19th. The Big10 conference has agreed to have no fans attend any of the games and each game will be held on the college campus. There has not been a decision if Big10 does like other conferences and have 2 non-conference games. 
The Big10 will start a "daily rapid testing" program where each fall sports player will be tested every day and that will start on September 30 on all 14 campuses. The test results will be completed and recorded prior to each practice and game. If a player tests positive for COVID-19 they will not be able to play for at least 21 days then they can return to regular practice according to ESPN.com. If a team's positivity rate exceeds 7.5%, the team must pause practice and the competitions for at least 7 days. 
Back in August when the decision was made many of the parents of the Big10 athletes were not happy with the decision and they were protesting outside of the Big10 headquarters in Rosemont, Illinois. Other protests took on the campuses of Big10 conference teams. Each team will be cautious about COVID-19 and if a player does tests positive then they will not be able to practice, travel, or play in the game that week. Masks will be required at all times for coaches on the sideline and players that do not have a football helmet on while they aren't in the game.  Since they reversed the decision, each team will have 8 games in about 8 weeks and they will be playing with many health restrictions including no fans in attendance at any fall sports event in the Big10. The conference will start play on the weekend of October 24th.