Bourbon County Marching Band Performs at the Football Games
Since the marching band was giving permission to have a season again, Mr. Stone decided to let the marching band perform at the last three football games. The band has been practicing three times a week for the past two weeks. The show won't be as long as it has been in past years, it will be less than five minutes, but it will be something that the community hasn't seen. Mr. Stone is still planning to divide the amount of the show that the community sees with the performances. The first performance will only be the first half of it. The band has been working non-stop during practice to make this year's show as good as it could be under the circumstances that COVID-19 has caused. Mr. Stone made this year's show for the 2020-2021 seniors. 
The 2020 season is very different, due to the band not being able to start until October and not being able to compete at all. When asked about this year, Chloe Snapp, one of the band members, said they liked the fact that the band at least gets a season, even when it is not traditional. It's nice that they are still able to practice and perform together. She believed it is easier this year because the band doesn't have as many practices and they don't perform every weekend. With it being easier, it is very different since the band normally starts in July and have a lot of time to perfect the show before competitions start. As the band does not have competitions this year, they started in late September. With only having a one-month-long season, instead of a normal four to five-month season. With that being said, Chloe's least favorite thing about this season is how short it is and not having competitions. With the circumstances that the world is she is still grateful that the band still gets a season.
About the Writer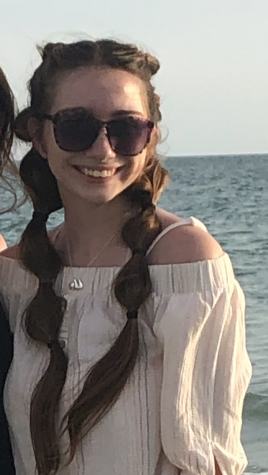 Sidney Smith, Staff Writer
Hi, I'm Sidney Smith and I am a junior in high school. This is my first year in journalism. I've been in the Bourbon County Marching Band for five years,...