Desmond Ryan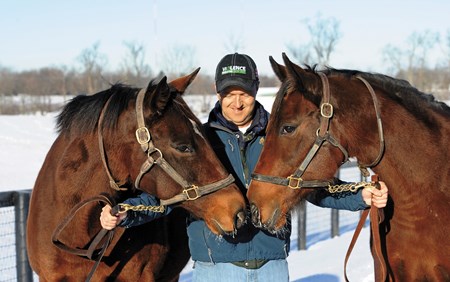 For my BOCO 300 story, I wanted to focus on someone I knew personally who had an amazing story. After thinking for a minute I decided on my mom's boyfriend, Desmond Ryan, who is an Irish immigrant. From the young age of 15, Des worked on a farm in Ireland and fell in love with the business and the opportunities that it could bring him in the future. From there, he made his way around the world living in amazing countries such as France, England, and Australia. At the age of 20, Desmond decided it would be best for him to move to Kentucky for more opportunities in the farm and horse industry. 
When Desmond moved to America, he got a full-time job managing four farms in Bourbon and Fayette County that are called Dell Ridge, Moon Ridge, Meadow Oaks, and The Bourbon County Farm. These farms have produced some amazing horses such as Honor Code, Nobel Tune, Serena's Cat, Game Winner, and Maximum Security. Game Winner and Maximum Security both raced in the 2019 Kentucky Derby in which Maximum Security won, but in a historical moment was disqualified, though he went on to win a 10,000,000 dollar race in Saudi Arabia. 
I believe that Des' story has shown me that no matter where you come from, you can come to America and make a better life for yourself. Every time we go out with Des it's almost a guarantee we will find someone he knows and has met through his success here in America. Though we don't always get along and he probably doesn't know it, Des inspires me to work hard to make sure I live the best life I can, no matter what. So if you can learn one thing from him, it is to never give up and one day you'll do something quite amazing.
About the Writer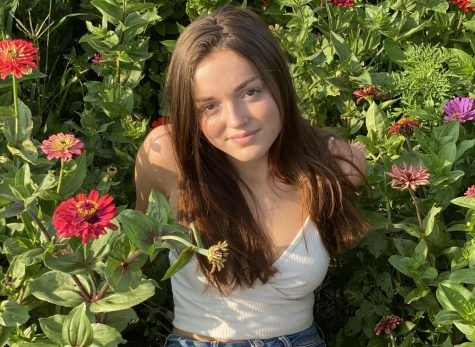 Layla Puscas, Staff Writer
Hello, I'm Layla, this is my first year in Journalism. In my spare time, I like to read, listen to music, watch Netflix, and be with my family. I am 16...