Chaos at the Capitol
On January 6th, 2021, a rally in support of Donald Trump turned violent as upset supporters stormed into the Capitol. These events occurred after the "Save America" rally was urged to go protest the certification of Joe Biden and protest. Things turned violent as rioters broke through the barriers and soon the police themselves, breaking windows and forcing themselves in the building. Members of the mob barged into the capitol and looted congressmen and senators' offices writing things like "We won't back down." on Nancy Pelosi's work folders. 
One woman was shot, Ashli Babbit. She was being hoisted through the Capitol window by two men and as she stuck her head through the window she was shot by a capitol officer in civilian clothes.  Along with her death, there was a police officer, Brian Sicknick, who was injured while physically engaging with the rioters. He died later in the hospital from his injuries, though his death is still being investigated. Finally, three others were dead due to separate medical emergencies; Benjamin Phillips, Kevin Greenson, and Roseanne Boyland. 
Following the events of the riot, a second impeachment trial opened for President Donald J. Trump. This would make his second impeachment trial of his 4 years as President. The trials of impeachment were on the premise of Trump inciting violence at the capitol after waiting hours to tell his supporters to back down from the capitol and inspiring them to go protest there in his rally earlier that morning. On the 13th of January, 2021, Donald Trump became the only President of the United States to be impeached twice. 
Despite all the chaos, there was one thing that Gen Z managed to make into a meme. Her name is "Capitol Meemaw" and it's a little old lady carrying a flag,  who was suspected to be in the Capitol Riots. However, it turned out she was at a separate protest in Kansas that day. The fun lasted a while as the photo circulated on Twitter with users using her image as a meme with the caption, "Someone come get your meemaw!" and "she doesn't even know where she is," I guess you really can make a meme out of everything.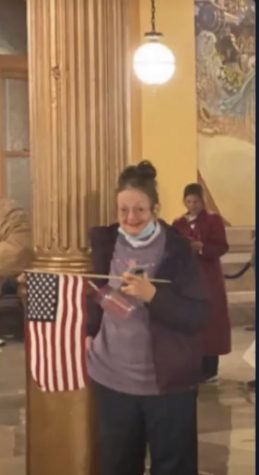 About the Writer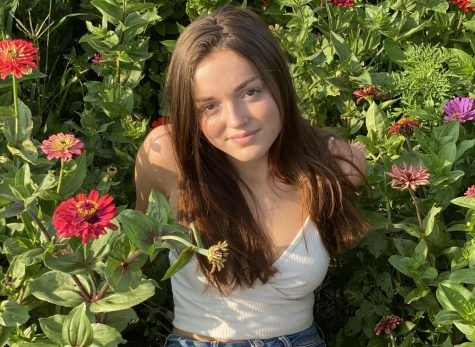 Layla Puscas, Staff Writer
Hello, I'm Layla, this is my first year in Journalism. In my spare time, I like to read, listen to music, watch Netflix, and be with my family. I am 16...