"To All the Boys" New Movie in The Series
Valentine's Day is right around the corner and due to the pandemic, there's not much to do outside of the house. However, I have an idea you may like to consider; watch the new "To All the Boys: Always and Forever" The third movie of the To All the Boys series coming out on Netflix. The series based off of the novels written by Jenny Han is about a girl named Lara Jean Song-Covey who writes love letters to every boy she had previously had a crush on. One of which being Josh, her sister's current boyfriend. Lara Jean's younger sister, Kitty, sends Lara's letters in hopes to help her 16 year old sister get out and do more. Another letter goes to ex-best friend's boyfriend, Peter K. Peter at first confronts her and rejects her, but later they make a deal to help each other. Lara Jean is trying to avoid her sister's newly ex boyfriend and Peter is trying to make his newly ex girlfriend jealous. Over time they find themselves falling in love. 
The second movie brings in a new character, John Ambrose McClaren, who also got one of Lara Jean Covey's famous love letters. The two of them end up volunteering at Belleview, a nursing home. When they are met face to face, they talk about the letter and he agrees to let her read it as long as she gives it back to him, due to the fact that no one had written something so meaningful to him before. After reading the letter and conversing with John Ambrose, Lara is left feeling insecure about her relationship with Peter. Lara kisses John Ambrose at the Belleview ball and realizes her heart only beats for Peter K, who in the end shows up to bring her home, since she doesn't like to drive in the snow.
The third movie will be released on February 12th on Netflix. The premise says, "As Lara Jean Covey prepares for the end of high school and the start of adulthood, a pair of life-changing trips leads her to reimagine what life with her family, friends, and Peter will look like after graduation." The trailer shows Lara Jean going on a trip to Korea with her family, including her two sisters. There's also mentions of prom, colleges, senior trip, wrong choices, and scary changes.
About the Writer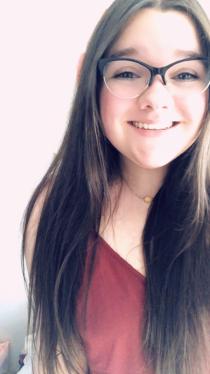 Rhiannon Turley, Staff Writer
Hey! My name is Rhiannon Turley, I am one of the sophomores this year. This is my first year here, and hopefully more to come. I am a very musical person....