Louis Tomlinson "Faith in the Future" Documentary
Louis Tomlinson is no stranger to the music industry, being in One Direction for 5 years and having a solo album with songs such as, "Defenceless" which has 29 million streams on spotify. Louis grew up in Doncaster, a small town in England, he even has his own exhibition in Doncaster's new Danum Gallery, Library and museum. Louis has also announced wanting to start a management company of his own to help artists. He also co-owns an english soccer club, "Doncaster Rovers." 
Louis auditioned for the british talent show "The X Factor" in 2009, where he was turned down. He later came back in 2010 auditioning with the song "Hey There Delilah" by The Plain White T's. The song was a success because he was welcomed into the competition. Later he was booted off. However, Simon Cowell wanted to make a group to stay in the competition. Five names were called, Harry Styles, Liam Payne, Louis Tomlinson, Niall Horan, and Zayn Malik. They were complete strangers to each other, but were expected to sing together. Yet the outcome was much more. One Direction is currently on a long term "hiatus" all five doing their own solo projects.
Fans of Tomlinson were speculating that Louis may have a documentary in the works as well. The speculation started as a fan on twitter asked Louis if he's been thinking about a documentary. Tomlinson's response was, "Already on it love." Since that tweet, fans have been digging deeper into his past tweets, finding that four days before he had tweeted, "Faith in the Future" fans believe that this is the title to the documentary. The topics fans have speculated to be in this documentary are, his music journey, his love for football, and possibly his past experiences with One Direction, and how it's different from being a solo artist.
About the Writer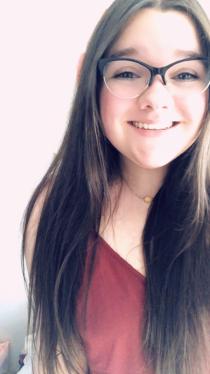 Rhiannon Turley, Staff Writer
Hey! My name is Rhiannon Turley, I am one of the sophomores this year. This is my first year here, and hopefully more to come. I am a very musical person....