Dancing With The Devil…The Art of Starting Over Review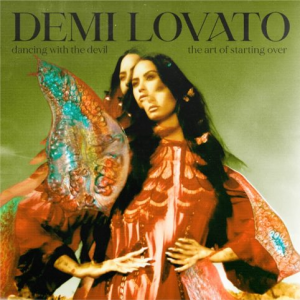 On Friday, April 2, popstar Demi Lovato dropped her new album "Dancing with the Devil…The Art of Starting Over. Lovato hasn't dropped an album since 2017! The popstar first revealed she was working on new music when she posted multiple selfies talking about it in 2019.
On the platform Apple Music there are three different versions. The versions include the original album, deluxe version, and the expanded version. The album itself includes 19 songs, the deluxe album includes 23 songs, and the expanded version includes 22 songs. The deluxe album features four new tracks, three of those being live acoustics. The expanded version does not include those four new tracks but has three different ones. The three songs on the expanded version are "I Love Me", "I'm Ready", and "OK Not To Be OK" are all singles Demi dropped in 2020, two of those with singer Sam Smith.
This is now the singer's seventh full-length album! The album has special features from Ariana Grande, Saweetie, Noah Cyrus, and Sam Fischer! Demi's hit song "Dancing With The Devil" is number 98 on the Billboard Hot 100! Some star songs that were on the album include "The Art Of Starting Over", "What Other People Say (feat. with Sam Fischer)", and "Met Him Last Night (feat. Ariana Grande)".
On April 8th the popstar singer celebrated the release of her new album during the IHeart Album Release Party with Demi Lovato. Fans were able to tune in and watch the virtual event at a later time. The party was hosted by Elvis Duran. It featured an interview with Demi where she talked about the making of her music and other cool things! She even answered a few questions from her fans that joined her on Zoom. As you can see, this was a very heartfelt album by the singer.
Demi Lovato's' new album is streaming on all platforms now! Go give it a listen!