With The Best Of The Best Battling, The MLB Postseason Is In Full Swing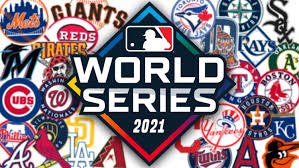 It's that time of year again when the best MLB teams compete in the playoffs to play in the World Series. When all baseball rivalries skyrocket to try and earn the chance to win the World Series to represent their team, hometown, and family. Since 1903, this tournament has been won by a range of teams, including the most well-known, and even the little underdog's no one would expect. This year's tournament will be its 118th consecutive year running. Last year the LA Dodgers won the World Series against the Tampa Bay Rays with a series win of 4-2. This year's contenders in the tournament are the leaders from each region and 4 wild card teams. These wild card teams were the Boston Red Sox, New York Yankees, LA Dodgers, and the St. Louis Cardinals. Of these four wildcard teams, only two are left. The teams that already had clinched playoff spots throughout the season were the Tampa Bay Rays, Chicago White Sox, San Francisco Giants, Atlanta Braves, and the Milwaukee Brewers. When a team clinches a spot in the playoffs, it means that they are at the top of their division and have a guarantee in the playoffs. Out of all of these teams, the only ones left standing fighting for this year's  championship spot are the Astros, Red Sox, Dodgers, and Braves. The favorites to win the World Series as of now are the Atlanta Braves who have had a dominating season and postseason in this tournament. As of now they're playing the defending champions, the LA Dodgers in the best of seven series with the Braves up (3-2). On the other side of the bracket, the other wildcard Red Sox are playing the Houston Astros with the Astros ahead in the series (3-2). So far, this years playoffs have been a wild one with much more excitement to come.
UPDATE: The Atlanta Braves and Houston Astros have made their way to the World Series Finals and so far the Braves are in the lead with a series score of 3-2.