Kentucky Guidelines On The New Variant, Omicron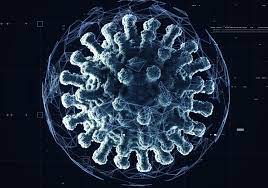 With the new Omicron variant (another form of COVID-19) questions have been raised on new regulations and safety mandates that state officials will issue. Since its first case back in December, Omicron has already affected more than a thousand Kentuckians, and is thought to reach its infectious peak soon. Though it's killing fewer people than COVID, hospital employees are still stunned on how many people are still in and out everyday. Administrators at UK Healthcare, Saint Joseph Health, and Baptist Health say their hospitals have reached their patient occupancy, which means they can't take anymore. The amount of stress for these employees has resulted in an acute staff shortage, and since they are exposed to the variant everyday, are getting sick themselves and cannot return to work. 
The Kentucky health department stated last Friday (along with Gov. Andy Beshear) that Omicron's peak will happen in seven to ten days. So, what does this mean for Kentuckians? The mask mandate is still ongoing- and important to wear anytime at school, or in a crowded area. "Now more than ever we need folks to be careful, considering masking and distancing, especially if they have high risk individuals that live in their household" said Dr. Brad Housman (Baptist Health). Even if Omicron's peak has already passed, there is still a chance for other COVID-19 strains to take effect. Beshear has, and will continue pushing the vaccination, saying that as long as COVID is still around, there is always the possibility of you getting it, but less of a chance if you have your shot. 
As of yesterday afternoon, there were 1,056,284 positive COVID-19 cases. To put it more into perspective for us specifically, there were 3,638 cases for just kids eighteen and younger. This proves that any age group can be affected, and should always be aware of new updates and mandates. 
Kentuckians will continue to do their very best when it comes to following COVID guidelines and know the best way for them to stay safe. For more information on any updates, questions, or safety guidelines go to https://govstatus.egov.com/kycovid19 .