Yung Gravy's New Album: Marvelous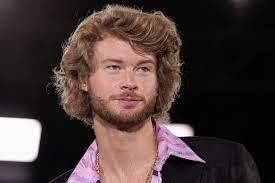 Matthew Raymond Hauri, known professionally as Yung Gravy, is an American rapper. He first gained recognition in 2017, when his song "Mr. Clean " gained traction on Soundcloud. Yung Gravy is known for sampling older songs, such as "The Sandman " or "Never Gonna Give You Up", to include in new, up-to-date music. Yung Gravy was born in Rochester, Minnesota. Although he has not revealed the names of his father and mother, it is known that he lost his father at the very young age of 16. After the death of his father, he and his family moved to Wisconsin and settled there. There he attended Mayo High School in Wisconsin and later enrolled at the University of Wisconsin. Yung Gravy earned a degree in marketing from the University of Wisconsin.
Yung Gravy said that he had always aimed to be a rapper since his childhood. His rap career began after he released his single, Karen in 2016. His debut single pleased a wide range of audiences and helped him gain many fans. His songs are usually a mix of old-school rap and modern trap, and he uses unique pinup art for his album arts which makes him stand out. Yung Gravy has released a few EPs and mixtapes since the release of his first single. Among other tracks, Mr. Clean by Yung became a massive hit crossing over 11 million spins on SoundCloud. He previously used to self-record his tracks, but after gaining a huge fan following, he is now signed to Republic Records Label. He has shared the stage with other famous rappers, including Ugly God and D.R.A.M. Justin Goldman is his manager as of now.
Yung Gravy returned with a new single and announced details of his next album, Marvelous. His newest single, "C'est La Vie" follows the release of the recent single "Betty (Get Money)", popularized on Tik Tok, both of which will appear on his new album Marvelous. The latter track has already gone gold in the US and Canada and has garnered over 200 million global streams. That figure includes 21.2 million views of the music video on YouTube, while it also gave Gravy his first Top 10 on the Billboard Hot Rap Songs Chart and entered the Top 30 of the Hot 100.