The Album "SOS" by SZA and its Rise to Success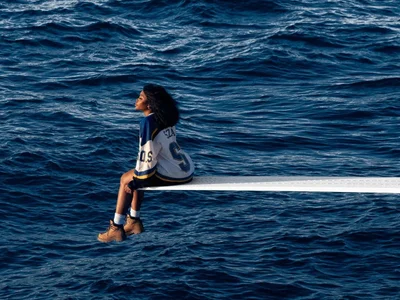 "I might kill my ex, not the best idea. His new girlfriend's next, how'd I get here?" The famous lyrics from famous American singer, SZA, might have been all over your TikTok for you page for the past month. On December 9, 2022, the album "SOS" by SZA, was released through Top Dawg Entertainment and RCA Records. Since then the album has gained over 169 million streams in the United States. Its rising popularity has beaten records and topped the charts. 
Since the release of "SOS", it has risen to success in a short period. The week of its release, it debuted at No. 1 on the Billboard 200, and the songs "Kill Bill" and "Nobody Gets Me" achieved a spot in the top 10 in the Hot 100 chart. Because of the booming 404 million streams, it also had the highest streaming week in R&B album history and the third-highest streaming week in 2022. The success of the album was a surprise to SZA herself. She stated that the success of "SOS" is "Scary" because she never thought that it would be as widely liked as it's come to be. This new album has certainly gone above and beyond its expectations. 
The album "SOS" has become increasingly popular, meaning the artist SZA has continued to top other famous artists resulting in social media conflict. Recently, SZA and the world-renowned singer and songwriter, Taylor Swift, have been seemingly "beefing" with each other because both artists released albums at the end of 2022.  Every week fans have been keeping up with whose album had been number one on the billboard 200. These rumors were worsened when Taylor Swift released new digital versions of the songs from her album "Midnights" for fans to buy and not long after SZA also released digital versions of "SOS". Soon enough, SZA shut down these rumors tweeting "I don't have beef w ANYONE especially not Taylor". Showing It has become apparent that both artists are only trying to promote their albums. 
Though there have been issues that have come along with the release of SZA's album "SOS", the album has been a huge success for SZA and has given millions of fans deep and emotional songs to relate to.