Miley Cyrus's New Song, Flowers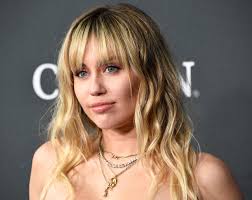 Miley Cyrus released the first single from her forthcoming album, "Endless Summer Vacation" on Thursday and the song already has the internet buzzing. 
Some Miley Cyrus fans have theorized that the self-love anthem "Flowers" is directed at Cyrus' ex-husband, Liam Hemsworth. As Insider previously reported, Cyrus and Hemsworth met on the set of "The Last Song" in 2010 and dated on and off for several years. The couple married in 2018 and divorced a year later. The split was finalized in January 2020.
While Cyrus hasn't confirmed that "Flowers" is about her relationship with Hemsworth, the single's release date, lyrics, and other Easter eggs offer a few clues to the song's meaning. Fans of the popstar are speculating that Miley is hinting in the song, dropped on The Hunger Games star's birthday, that Liam cheated on her with multiple women including Jennifer Lawrence. "The song did come out on his birthday — was that on purpose? I don't know. Can't say," she quipped while talking about how Miley's fans "go hard in the paint" and "keep creating narrative after narrative." "It makes Miley seem like an absolute genius. And it's just too good. Like, every day I wake up to a new one," Brandi added. "The first one was something about this Bruno Mars song. They're like, 'Liam played the Bruno Mars song at their wedding! And this is a response to the Bruno Mars song.' That one's funny."
Alongside fans of Miley, now that the song is streaming across all platforms and TikTok, users have also decided the hit-song is a reference to her now ex-husband. For now, however, it appears listeners can only speculate on the song's true meaning. Whether it is simple TikToks that argue the songs reference or TikToks of Liam and Miley's relationship in live-action with the song played over top of the clip, all fans alike are asking the same question: when will Miley give us the answers we are all looking for?