Bourbon County FFA New Greenhouse Opening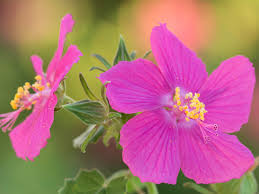 Bourbon County High School will be opening its greenhouse to the public on April 23rd. The sale starts at 10:00 and will end around 4:00. After Saturday, the greenhouse will be open on regular hours (8:30 am-4:30 pm Monday through Friday). Throughout the season, there will be plant swaps, hanging pot workshops, and even a Mother's Day planter workshop.
BCHS's FFA chapter is in charge of all sales and has done a good job including many of its members. Izzy Tucker, one of the members, will be teaching many of the workshops. In addition, custom spring decorations will be sold, made by FFA members Kenzie McCarty and Annabella Bengie. Other students involved with the chapter will be working on Saturday to provide any help they can. It's a great way to get everyone involved with sales and in the larger Bourbon County community. 
On Thursday, sponsors of the greenhouse attended the ribbon cutting along with Representative Matt Koch and other speakers supporting the chapter. Many people attended and helped raise money for students involved with the greenhouse class, which is led by Tara Poe, one of the three agriculture teachers.
Students in the greenhouse class help take care of all the plants, learn about crop production, and use all of their knowledge and skills to grow plants on their own. The agriculture classes teach students many valuable lessons and skills that they can use in the future, even if they don't go into the agriculture workforce.
The greenhouse will be open until May 20th, so make plans to stop by.
Listed below are some of the plants that will be sold this season:
Annuals: 
Cell Pack: (3 plants) $1.75 each 
Coleus- Wizard Mix 
Impatiens- Violet, Lipstick Pink, White, Red 
Marigolds- Bonanza, Yellow
Portulaca- Mixed 
Regular Petunia- White, Burgundy, Yellow 
Wave Petunia- White, Red, Pink, Purple 
4 Inch Pots: 
Flowering Plants: $3 each 
Lantana- Pink/Yellow
Dragon Wing Begonias- Pink 
Geraniums- Pink, Red
Calibrachoa (Million Bells)- Yellow 
Double Impatiens- Salmon, Burgundy 
Filler Plants: $2 each 
Bacopa 
Spider Plant
Sweet Potato Vine- Blackie, Green 
Asparagus Ferns 
Spider Plants