Hottest Makeup Artist!!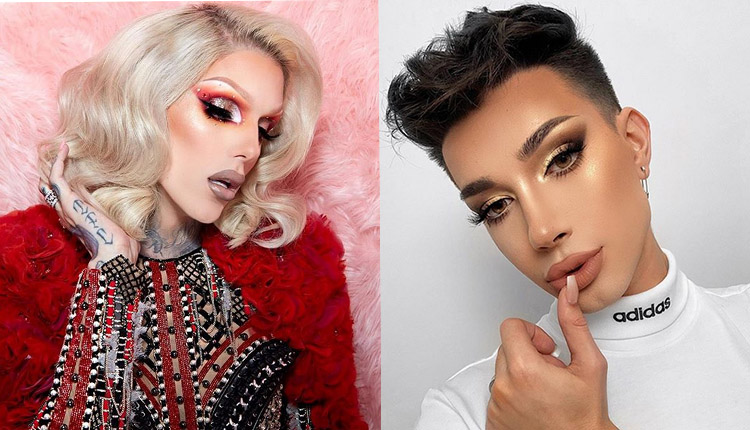 Haleigh McGlothin, Writer
February 27, 2019
Calling all the makeup lovers, here's the scoop of the top two hottest makeup artists of 2019! One of them, Jeffrey Lynn Steininger, or better known as Jeffree Star, has been a makeup icon since late 2013 early 2014. He began his makeup line in 2014. He's known for his youtube channel where he does makeup overviews, tests new products, vlogs, and other amazing things. He is also apart of the LGBT community. Jeffree is a huge makeup inspiration to many young girls and boys. Jeffree launched his first makeup product in 2014. It started off with his famous matte lipsticks, then it expanded to eye shadow palettes and brushes. Jeffree's most famous lipsticks are inspired by the LGBT community. You can find his makeup on his website or Morphe stores.
Another very hot makeup artist is James Charles. James is a makeup artist and a male model. He is only nineteen years old. His career started when CoverGirl made him the first official "CoverBoy." James then went on from there to doing youtube, showing off his makeup skills and his singing. James has done many collaboration videos with Jeffree. James actually launched his first eye shadow palette and brushes this year. James is also apart of the LGBT community. His favorite makeup brands to use are anything Morphe and or very expensive makeup brands. James and Jeffree have both done so many reviews on other makeup brands. They both also have a lot of drama in their lives. When people ask Jeffree how he handles the drama in his life he simply replies, "Just get rid of the tea and get on with your life. Life is too short for all the drama." Jeffree and James both know how to handle the backlash from hateful comments very well. They both are very passionate about what they do and they love it. As James would say, "See you next time sisters!"